HBS The Natural Gems & Luxury Lodges of Patagonia
Embark on a captivating 12-day journey through the vast, pristine wilderness of Patagonia. After touring the vibrant metropolis of Santiago, head south to Chile's Patagonian Lake District. Stop in Pucón and choose from tailor-made adventures such as trekking in a national park, white-water rafting on the Trancura River, kayaking on Lake Tinquilco, and mountain biking to the foot of a volcano. Travel to Lake Llanquhue, just outside of Puerto Varas and explore Petrohué Falls and Vicente Perez Rosales National Park. Finally, head to Puerto Natales, gateway to Patagonia's crown jewel, Torres del Paine National Park, set amid monolithic granite spires, azure colored lakes and glaciers. There, enjoy a boat trip to massive glaciers, spectacular kayaking, horseback riding, bird-watching, and biking.
Schedule by Day
March 22: Depart on overnight flight
March 23: Santiago
March 24: Pucón
March 25: Pucón
March 26: Pucón
March 27: Puerto Varas
March 28: Puerto Varas
March 29: Torres del Paine
March 30: Torres del Paine
March 31: Torres del Paine
April 1: Fly home
April 2: Arrive in U.S.
Pricing
$8,995 per person double occupancy
$12,470 single occupancy
Accommodations
One night at the Ritz-Carlton in Santiago
Three nights at the

Hacienda Hotel Vira Vira

in Pucón
Two nights at the Hotel AWA in Puerto Varas
Three nights at The Singular Hotel in Torres del Paine
What to Expect
Activity Level 3: A little more to it
This is a moderately active to active program, depending on which activity options guests select. Excursions can be tailored to guests' specific interests and fitness levels. Hikes of different mileage and duration are offered. Activities include trekking, mountain biking, kayaking, birdwatching, horseback riding, boat navigation of glaciers (southern Patagonia) and white-water rafting (Lake District).
Study Leader(s)
Asa Gray Professor of Systematic Botany Curator of the Farlow Library and Herbarium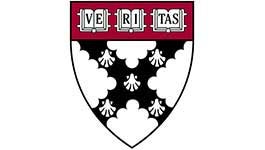 For More Information
Please email haatravels@harvard.edu or call our office at 800-422-1636 or 617-496-0806.