HBS Kilimanjaro Trek
This is a past trip
Paced appropriately for comfort and acclimatization, this journey up Kilimanjaro will follow the Machame route, summiting the "Roof of Africa" after six days of intensive, rewarding trekking. The route begins from the south, then heads east, traversing underneath Kilimanjaro's southern ice field before summiting. The Machame route is scenically beautiful and varied. As you traverse the flanks of Kilimanjaro, you will walk through six different eco-zones. The beautiful foliage and stunning scenery add to the mystique of this great mountain. Afterwards, on an optional extension, view the diverse animal and plant life in Serengeti National Park and Ngorongoro Conservation Area. This adventure is an experience steeped in both cultural exploration and wildlife immersion.
Schedule by Day
Jun 15: Depart U.S.
Jun 16: Arrive Tanzania
Jun 17: Arusha Cultural Walking Tour
Jun 18: Machame Trailhead (7,742') to Machame Camp (9,498')
Jun 19: Machame Camp (9,498') to Shira Camp (12,595')
Jun 20: Machame Camp (9,498') to Shira Camp (12,595')
Jun 21: Shira Camp (12,595') to Barranco Camp (13,077')
Jun 22: Barranco Camp (13,077') to Karanga Camp (13,235')
Jun 23: Uhuru Peak (19,341') SUMMIT DAY
Jun 24: Low Camp (12,556') to Mweka Gate (5,380')
Jun 25: Arusha / Cultural Heritage Center / Evening departure
Jun 26: Arrive in U.S.
Pricing
$7,295 per person double occupancy / $7,790 single occupancy
Accommodations
Three nights at Rivertrees Country Inn in Arusha
Six nights at various camps
Optional Extension
Post trip: Serengeti Safari Extension (June 25-29, 2019) with three nights at Ngorongoro Serena Safari Lodge
$4,995 per person double occupancy / $5,490 single occupancy
What to Expect
Activity Level 5: Take it to the limit
Climbing Kilimanjaro (19,341') is strenuous, and conditioning is necessary in order to reach the summit. Your training regime should include strength and endurance facets. You will need to ascend several thousand feet of elevation, day after day, carrying a day pack at altitude. Conditioning your body will help you enjoy your climb and increase your chance for success on the mountain. You will be trekking for seven days and each day includes walking for an extended period of time over a variety of terrain. Often this terrain is very challenging and can include extended periods of time going uphill. For this level of activity, you need complete confidence in your physical condition and your ability to trek for many days and be able to cope with difficult underfoot terrain such as scree, rock, or difficult paths on steep mountainsides. Extremes of weather may also be encountered. Stamina is very important, as walking days can be from 6 to 9 hours long. This is a professionally guided trek that has been paced appropriately for success. In addition to pre-trip planning and guidance with your physical training, you will receive assistance on the mountain with coaching and motivation, daily. You will be provided with comprehensive pre-departure travel information, including specific suggestions for packing, gear list, physical preparation guidelines, a recommended reading list and amenities pack.
Study Leader(s)
Lola England de Valpine Professor of Applied Mathematics, Organismic and Evolutionary Biology, and Physics and Co-Faculty Dean of Mather House

Co-Faculty Dean of Mather House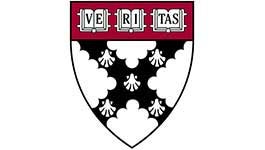 For More Information
Please email haatravels@harvard.edu or call our office at 800-422-1636 or 617-496-0806 .