HBS Exploring Havana, Cuba
This is a past trip
Date: -
Trip Type: By Land
Group Size: up to 25 guests
Price: $4,595 double occupancy / $695 single supplement

HBS Alumni trips provide special access to people and places most travelers never see and include activities such as lectures with cultural experts, naturalists, and historians, as well as receptions with local HBS alumni and business leaders.


The Harvard Alumni Association is in receipt of a People to People exchange license issued by the Office of Foreign Assets Control (OFAC) in the U.S. Department of the Treasury. This Cuba program differs from more traditional trips in that each day has been structured to provide meaningful interactions with Cuban people or educational or cultural programming. Please note that the Harvard Alumni Association intends to fully comply with all requirements of the license. Travelers must participate in all group activities, which may include lectures, roundtable discussions and break-out sessions, private performances, artistic demonstrations and interpretations, and informal conversations, all delivered by local Cubans. Speakers and guests may be professors and students from the University of Havana, docents from museums, artisans and craftsmen of various trades, musicians and dancers, and local residents. Through intriguing and varied interactions with Cuban people, you will come away with a deeper understanding of Cuba's history, where it is today, and where it might be in ten years' time.
Schedule by day
Feb 25: Independent arrivals in Miami
Feb 26: Depart on an early morning flight to Havana
Feb 27: Havana
Feb 28: Havana
Mar 1: Havana
Mar 2: Havana
Mar 3: Return to the United States
Pricing (double occupancy)
$4,595 per person
$695 single supplement
Accommodations
5 nights at Hotel Parque Central
Study Leader(s)
N/A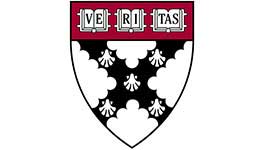 This trip is open exclusively to HBS alumni and their travel companions (family and friends).
For More Information
Please email alumni_travel@hbs.edu or call our office at 800-422-1636 or 617-496-0806.