HMSC Galápagos Family Adventure on La Pinta
This is a past trip
Date: -
Trip Type: By Sea | Family Programs
Group Size: La Pinta accommodates up to 48 guests. The Harvard group will have up to 22 guests.
Price: Adults: from $8,995 per person, double occupancy / $11,645 single occupancy / Teen (ages 12-17): from $8,695 / Child (ages 6-11): from $7,995

Activity Level 3: A little more to it
Escape on this family trip to the Galápagos Islands and Ecuador's Highlands aboard the luxurious yacht La Pinta. Be amazed by the natural wonders of the Galápagos archipelago, seeing flora and fauna indigenous only to these mysterious isles. Hike on pristine beaches and lava flows, snorkel among brilliant tropical fish, and witness the habitat and preservation efforts of the giant Galápagos Tortoise. Leave enchanted by the unique landscapes of these islands, source of inspiration for Charles Darwin's On the Origin of Species, after gaining insight on the fragility of the world's ecosystem and stewardship for the future. While in the highlands, savor Ecuador's rich pre-Columbian, indigenous and colonial heritage.
Schedule by Day
June 23: Depart U.S. / Arrive Guayaquil
June 24: Guayaquil / Baltra Island / Santa Cruz Highlands
June 25: Eden Islet (Santa Cruz Island) / Sombrero Chino Islet
June 26: Batolome Island / Santiago Island
June 27: Darwin Bay / Genovesa Island (Prince Philip's Steps)
June 28: Baltra Island / Guayaquil / Quito / Otavalo
June 29: Otavalo / Andean Highlands
June 30: Otavalo / Quito
July 1: Quito
July 2: Depart Quito for U.S.
Pricing
Luxury Cabin

—

Adults: $8,995 per person, double occupancy / Teen (ages 12-17): $8,695 per person, double occupancy / Child (ages 6-11): $7,995 / Single occupancy: $11,645
Luxury Plus Cabin—Adults: $11,125 per person, double occupancy / Teen (ages 12-17): $10,825 per person, double occupancy / Child (ages 6-11): $10,125
Luxury Plus Cabin

TRIPLE

—Adult: $8,995 per person / Teen (ages 12-17): $8,695 / Child (ages 6-11): $7,995
Accommodations
Four nights aboard La Pinta
One nights at the Hilton Colón Guayaquil
Two nights at the JW Marriott Hotel in Quito
Two nights at Hacienda Cusín in

Otavalo
Extensions
Optional Machu Picchu Post Extension (July 2-8, 2019)—Information forthcoming

What to Expect
Activity Level 3: A little more to it
This is a moderately active program taking place during the dry season. Travel is by regular scheduled commercial airlines, motor coach, air-conditioned ship, and inflatable "Zodiac-style" dinghies. Although only 16 miles from the equator, Quito and Otavalo have a spring-like climate—with temperatures ranging from 50sºF at night to 70sºF during the day—due to their high altitudes (9,252 and 8,441 feet respectively). The Galápagos Islands are at sea level and temperatures range between the 70s and 90sºF. In the Galápagos, walks are approximately one to two miles long (sometimes over uneven and rocky terrain) at a leisurely pace suitable for wildlife observation. There will be wet landings on many islands. Dinghy or glass bottom boat rides along the coast and shorter walks are available for participants as an alternative to longer and more challenging excursions. There are opportunities for swimming, snorkeling, and sea kayaking (snorkeling equipment, wetsuits, and kayaks are available aboard La Pinta at no charge). The Post-Trip Machu Picchu optional extension is a moderately active program. Throughout Andean cities, temperatures range from 30°–40°F at night to 60°–75°F during the day, and we'll spend several days at elevations from 7,600 to 11,200 feet.
Study Leader(s)
Professor of Biology; Director of the David Rockefeller Center for Latin American Studies; Curator of Entomology in the Museum of Comparative Zoology, and Co-Faculty Dean of Leverett House
Possible lecture themes include Biodiversity discovery; Tiny consumers: the evolutionary biology of who eats whom; Acoustic Biology and the Origin of Music; Biology of Culture and Consciousness; and The David Rockefeller Beetle Collection.
Mode of Travel
The Yacht La Pinta is built to luxurious standards and encourages an elegant yet relaxed atmosphere to explore the majestic Galapagos Islands.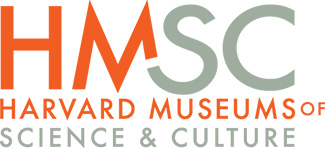 For More Information
Please email haatravels@harvard.edu or call our office at 800-422-1636 or 617-496-0806 .