Richard W. Wrangham
Ruth B. Moore Prof. of Biological Anthropology
We are looking forward to safely traveling once again with alumni and faculty. Our hopeful planning is informed by University precautions and protocols. Due to the pandemic, Harvard has prohibited all University-related travel, both international and domestic, until further notice. Since group travel is planned far in advance, we cannot guarantee that we will be able to confirm your study leader's participation before cancellation fees begin for your program.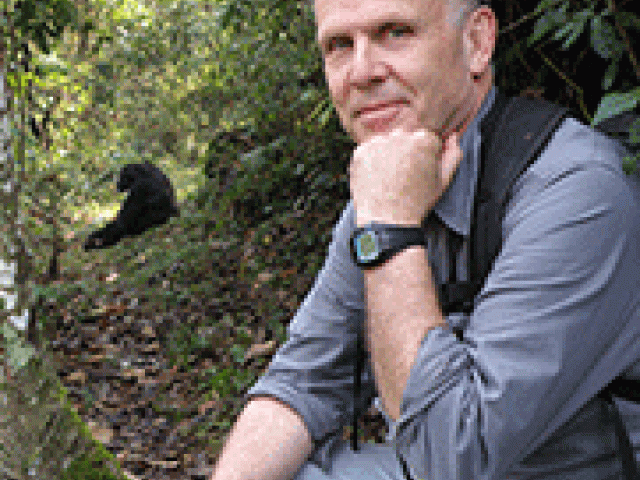 Richard Wrangham is the Ruth Moore Professor of Biological Anthropology and Harvard College Professor at Harvard University. His major interests are chimpanzee and human behavioral ecology, the evolutionary dynamics of violence, and ape conservation. He received his Ph.D. in Zoology from Cambridge University in 1975, was a Research Fellow at King's College (Cambridge) from 1977 to 1980, and taught at the Department of Anthropology at the University of Michigan (Ann Arbor) from 1981-1989.
Since 1987 he has studied wild chimpanzee behavior in Kibale National Park, Uganda. He has been President (2004-2008) of the International Primatological Society, and Patron of UNEP/UNESCO's Great Ape Survival Project (GRASP).
Wrangham was awarded a MacArthur Foundation Fellowship in 1987, and is a Fellow of the American Academy of Arts and Sciences and the British Academy. His most recent book is Catching Fire: How Cooking Made Us Human (Basic Books, June 2009).