Rainer Schultz
Associate of the David Rockefeller Center for Latin American Studies & Resident Director of the Consortium for Advanced Studies Abroad (CASA) for Brown University in Havana
We are looking forward to safely traveling once again with alumni and faculty. Our hopeful planning is informed by University precautions and protocols. Due to the pandemic, Harvard has prohibited all University-related travel, both international and domestic, until further notice. Since group travel is planned far in advance, we cannot guarantee that we will be able to confirm your study leader's participation before cancellation fees begin for your program.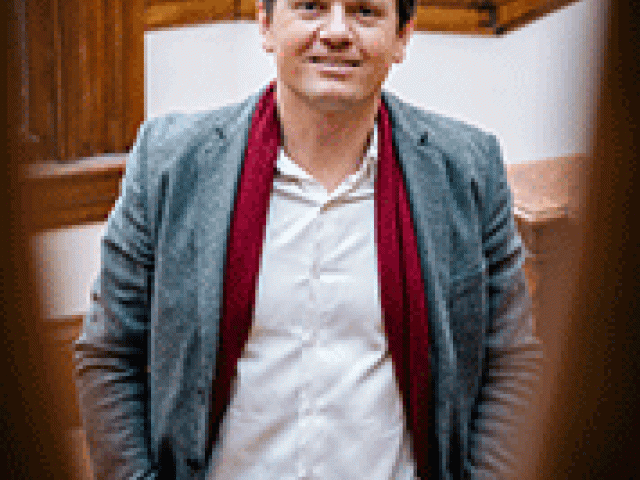 Rainer Schultz is an Associate at the David Rockefeller Center for Latin American Studies at Harvard University and a PhD candidate in Latin American history. Rainer has recently taken over the position of Resident Director of the Consortium for Advanced Studies Abroad (CASA) for Brown University in Havana. This is Brown's study abroad program.
He is currently completing his dissertation, which focuses on the transformation of Cuba's educational system. The thesis narrates the history of the turbulent 20th century through the lens of education--considering Spanish, American, and Soviet influences and the emphasis of his work is on the radical changes during the turbulent years between 1959 and 1962. In addition Schultz has been the resident director for the Harvard College Study Abroad Program in Havana for two semesters. Schultz advised and taught (in Spanish, along with a Cuban colleague) Harvard undergraduate students that chose to spend a semester at the University of Havana. At Harvard he has taught a class with Prof. Domínguez on the History of the Cuban Revolution and organized several international conferences on US-Cuban relations and reforms in Cuba. Schultz's interest in Cuba sprung from having grown up in western Germany and seeing the fall of the Berlin Wall. Ever since that point, he became curious about what it would be like to live in '20th century socialism' therefore leading him to travel and study Cuba.
Rainer's partner Giselle Odethe García Sanz, a well-known actress in Cuba, will join us for activities in Havana and be available to you for insights on Cuba's cultural and night life as well as questions on every day life in Cuba. After having studied at the National Arts School, she has played in theatre, television and feature films and also moderated many cabarets, fashion and musical shows all over Cuba and also abroad.