Lino Pertile
Carl A. Pescosolido Professor of Romance Languages and Literatures, Emeritus
We are looking forward to safely traveling once again with alumni and faculty. Our hopeful planning is informed by University precautions and protocols. Due to the pandemic, Harvard has prohibited all University-related travel, both international and domestic, until further notice. Since group travel is planned far in advance, we cannot guarantee that we will be able to confirm your study leader's participation before cancellation fees begin for your program.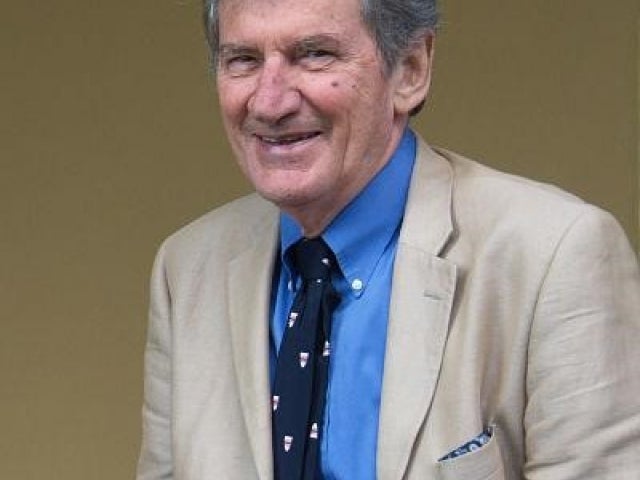 Lino Pertile is Carl A. Pescosolido Research Professor of Romance Languages and Literatures, Emeritus, former Master of Eliot House (2000-2010), former Paul E. Geier Director of Villa I Tatti, The Harvard University Center for Italian Renaissance Studies, Florence (2010-215), and member of the Accademia dei Lincei, Rome.
A graduate of the University of Padua (Italy), where he studied Classics and French, he taught Italian Literature in France and Italy (1964-68), and the United Kingdom (1968-1995) before joining Harvard in 1995 as Professor of Italian Literature in the Department of Romance Languages and Literatures. At Harvard, he served as House Master of Eliot House for ten years (2000-2010) and was named Harvard College Professor in 2005, a special recognition awarded to faculty members who devote time and energy especially to teaching undergraduates. From 2010 to 2015 he was the director of Villa I Tatti, the Harvard University Center for Italian Renaissance Studies in Florence. He has published essays on the French and Italian Renaissance, in particular on Montaigne and French travellers to Italy. His research has focused on the Latin and Italian Middle Ages (Dante), the Renaissance (Bembo and Trifon Gabriele), and 20th century Italian literature (Pavese and the contemporary novel).
His books on Dante include the critical edition of the 16th century commentary Annotationi nel Dante fatte con M. Triphon Gabriele (Bologna: Commissione per i testi di lingua, 1993), and the volumes La puttana e il gigante: dal Cantico dei Cantici al Paradiso terrestre di Dante (Ravenna: Longo, 1998; Premio Zingarelli), and La punta del disio. Semantica del desiderio nella Commedia (Florence: Cadmo, 2005). He has coedited, and contributed to, various volumes on Italian literature from Dante to the 20th century, including The New Italian Novel (Edinburgh University Press, 1993, paperback 1998), The Cambridge History of Italian Literature (1996; paperback 1999) and Dante in Context (Cambridge University Press, 2015). Among his most recent essays, Songs Beyond Mankind: Poetry and the Lager from Dante to Primo Levi (Binghamton: Center for Medieval & Renaissance Studies, 2013).