Kay Kaufman Shelemay
G. Gordon Watts Professor of Music; Professor of African and African American Studies
We are looking forward to safely traveling once again with alumni and faculty. Our hopeful planning is informed by University precautions and protocols. Due to the pandemic, Harvard has prohibited all University-related travel, both international and domestic, until further notice. Since group travel is planned far in advance, we cannot guarantee that we will be able to confirm your study leader's participation before cancellation fees begin for your program.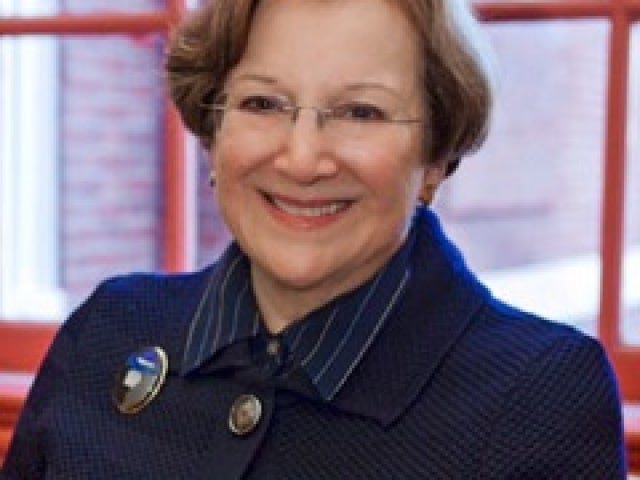 Kay Kaufman Shelemay is the G. Gordon Watts Professor of Music and Professor of African and African American Studies at Harvard University. Before moving to Harvard in 1992, she taught at Columbia University, New York University, and Wesleyan University.
Shelemay's books and editions include Pain and its Transformations: The Interface of Biology and Culture (2007, co-edited with Sarah Coakley); Creating the Ethiopian Diaspora, a special double volume of the journal Diaspora (2011, co-edited and co-authored with Steven Kaplan), and a textbook, Soundscapes: Exploring Music in a Changing World (3rd ed., 2015). Currently writing a book on musicians from the African Horn who have migrated to the United States, Shelemay's first book, Music Ritual, and Falasha History (1986, 1989) won both the Prize of the International Musicological Society and the ASCAP-Deems Taylor Award. Shelemay has also co-authored (with Peter Jeffery) a three-volume study of the music and notation system of the Ethiopian Orthodox Church, Ethiopian Christian Liturgical Chant. An Anthology (1994, 1995, 1997. Among her other books are a memoir of her research in Ethiopia before and during the Ethiopian revolution, A Song of Longing. An Ethiopian Journey (1991) and Let Jasmine Rain Down. Song and Remembrance Among Syrian Jews (1998). Shelemay has also published numerous articles, recordings, and a museum catalogue.
Named the national Phi Beta Kappa/Frank M. Updike Memorial Scholar for 2010-2011, Shelemay's article "The Power of Silent Voices, Women in the Syrian Jewish Musical Tradition" won the Society for Ethnomusicology's 2010 Jaap Kunst Prize as best article of the year. A past-president of the Society for Ethnomusicology, Shelemay has been elected a fellow of the American Academy of Arts and Sciences, the American Academy for Jewish Research, the Ethiopian Academy of Sciences, and the American Philosophical Society. She has been awarded fellowships from the Woodrow Wilson Foundation, the Guggenheim Foundation, the National Endowment for the Humanities, the American Council of Learned Societies, the Radcliffe Institute for Advanced Studies, and the Stanford Humanities Center. She held the Chair of Modern Culture at the John W. Kluge Center of the U.S. Library of Congress during 2007-2008. At Harvard University, Shelemay has been named a Walter Channing Cabot Fellow and was awarded the Joseph R. Levenson Memorial Teaching Prize, the Phi Beta Kappa Teaching Prize, and the Everett Mendelsohn Graduate Mentoring Prize.