Emily O'Dell
Former postdoctoral fellow at Harvard University in the Department of Near Eastern Languages and Civilizations
We are looking forward to safely traveling once again with alumni and faculty. Our hopeful planning is informed by University precautions and protocols. Due to the pandemic, Harvard has prohibited all University-related travel, both international and domestic, until further notice. Since group travel is planned far in advance, we cannot guarantee that we will be able to confirm your study leader's participation before cancellation fees begin for your program.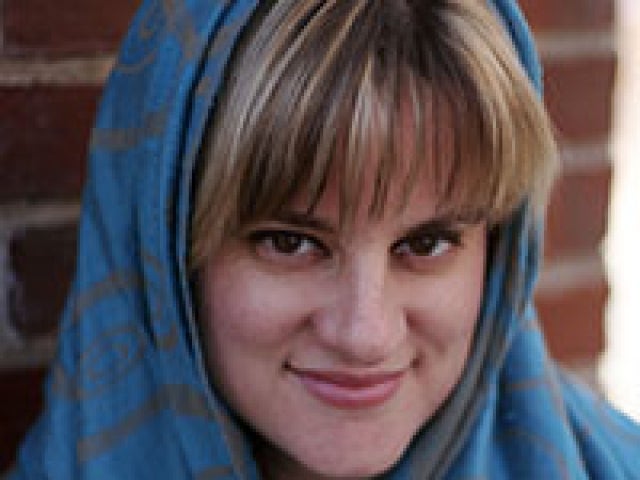 Dr. Emily Jane O'Dell has just been appointed a Fellow in Islamic Law at Yale Law School, after having spent over half a decade teaching in the Middle East at Sultan Qaboos University in Oman and at the American University of Beirut as the Whittlesey Chair of History & Archaeology. Emily completed her Postdoctoral Fellowship at Harvard University in the Department of Near Eastern Languages and Civilizations and the Humanities Center. She received her PhD, MA, MFA, and MA from Brown University, and an additional Masters in Central Asian Studies from Columbia University. She has taught stateside at Columbia University, Brown University, and Harvard University -- where she received an award for excellence in teaching.
Emily's writing has appeared in The New York Times, The New York Times Magazine, Salon, Al Jazeera, Christian Science Monitor, NPR, and Huffington Post. Her recent academic publications touch upon mysticism, pilgrimage, cultural heritage, and cinematic depictions of mysticism in Southeast Asia and the Middle East. For her expertise on mysticism in India, she was a guest of honor and invited speaker at Jamia Islamia Milia in Delhi alongside diplomats from India and Central Asia. She has had the unique experience of teaching world religions and mysticism in the Ivy League, the Middle East, and the Persian Gulf.
For her field-research on mysticism in Islam, Buddhism, Hinduism, and shamanism, Emily has been an American University of Beirut Traveling Fellow (India), a Fulbright Fellow (Indonesia), a Harvard Traveling Fellow (Iran), an Edward A. Hewett Policy Fellow (Tajikistan), an American Councils Research Fellow (Turkmenistan), an IREX Fellow (Kazakhstan/Kyrgyzstan), an American Center for Mongolian Studies Fellow (Mongolia), and a Columbia Pepsico Fellow (Uzbekistan). She has also conducted archaeological field-work at mystic shrines on the Silk Road.