What's Your SIG? Harvard Alumni Entrepreneurs
Q&A with HAE Co-President Regina Ryan MC/MPA '04
June 19, 2017
The Harvard Alumni Association's more than 50 Shared Interest Groups (SIGs) bring together tens of thousands of alumni across the globe around common interests, whether it's a cultural identity, a student activity, a professional field, or something else. Whatever your passion, there's a SIG for you! To help you find your SIG, the HAA presents "What's Your SIG?"—a series of conversations with members of different SIGs about what these dynamic communities mean to them.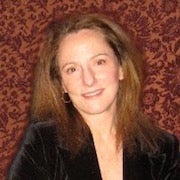 Starting and running a business can be a lonesome pursuit, but it doesn't have to be. Recognizing that camaraderie and collaboration are essential ingredients for a successful venture, Harvard Alumni Entrepreneurs (HAE) has cultivated an active network of nearly 7,500 aspiring and accomplished entrepreneurs around the world.
Regina Ryan MPA '04, co-president of HAE and a longtime entrepreneur, described how the SIG is building a vibrant entrepreneurial ecosystem that brings alumni together as advisors, collaborators, and friends.
What inspired you to get involved with Harvard Alumni Entrepreneurs?
I've been an entrepreneur all my life. It can be exhilarating, but it can also be lonely. Finding like-minded people and trusted counsel hasn't always been easy, and finding like-minded female entrepreneurs has been nearly impossible.
At the end of the dotcom era, a couple of years before I went to Harvard Kennedy School (HKS), I had to pull the plug on my startup. It was devastating. After graduating from HKS, I was still working through what had happened, and my dotcom experience became the catalyst for me to get involved in HAE. I wanted to be part of a network of entrepreneurs who know that entrepreneurship is a journey, that there are ups and downs, that failure is inevitable and acceptable. I wanted a group to share stories with and learn from, to help me understand what had happened, and to have some fun. I wanted to help foster that community at Harvard. Getting involved with HAE gave me that opportunity.
What continues to inspire me about HAE is its vision to strengthen, connect, and grow the Harvard entrepreneurial community. By helping create opportunities and synergies among alumni entrepreneurs, HAE can help alumni like me find support to take the leap toward success.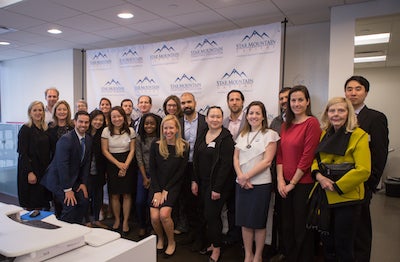 Who are your members?
HAE is a global community with members from every School and at every stage of the entrepreneurial journey. They are innovators, serial entrepreneurs, and investors, representing a wide variety of industries. Our members participate through our five chapters in the United States (in Boston, Chicago, New York, Denver, and the San Francisco Bay Area) and our newest chapter in Buenos Aires, Argentina. We are in the process of forming a chapter in Los Angeles and are exploring another in Austin, Texas.
What do you enjoy most about being part of this community?
It feels like a big family. People are willing to make connections, offer advice, and talk openly and honestly about lessons learned. In such a diverse global community, it's not surprising to run across an HKS entrepreneur working on defense technology who is networking with an alum from the School of Public Health working on data mapping—and that's exciting.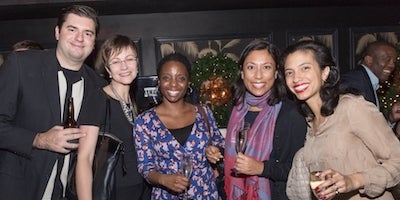 How has it benefited you personally or professionally?
I have met the most amazing people from all over the world: entrepreneurs, angel investors, startup lawyers and accountants, and dynamic Harvard alumni leaders—particularly HAE's leadership. I'm not sure we would have ever met and cultivated these friendships without HAE. Plus, the personal fulfillment that comes from watching the spark of an idea grow into a full-fledged company is hard to duplicate.
Why should alumni consider joining HAE?
There are so many reasons to join HAE. You will meet smart, creative people who are doing interesting and challenging things. HAE is a great network to explore ideas with, especially through our chapter events. Chapters sponsor panel discussions, dinner series, holiday parties, pitch nights, and even "field trips" to Yankee Stadium and Harpoon Brewery. HAE also hosts an on-campus networking event during Commencement Week that attracts alumni from around the world. In addition, we're planning to launch a webinar series featuring Harvard alumni entrepreneurs, faculty, and investors, as well as a mentorship program designed to help our members grow their ventures.
Feb 8, 2012

Shiya Wang '13 knew only basic English when she left Wuhan, China, at age 15 to study piano at the acclaimed Juilliard School. Seven years later, Wang has not only overcome the language barrier, but she has become an English concentrator at Harvard College with a passion for 19th- and 20th-century American and British literature. Read More

Feb 8, 2012

Coming from a family of moderate means in small-town Ohio, Don Wilson '70 depended on financial aid to attend Harvard College. Now, after a successful career in international banking, he is returning the support. Read More

Feb 8, 2012

"Harvard took a chance in accepting us, and, through generous financial aid, gave us the opportunity to receive a broad and deep exposure to academics and the larger world," the Healeys reflect. Read More