Smell of Success
Amy Yin '14 thrives on the thrill of invention
August 13, 2014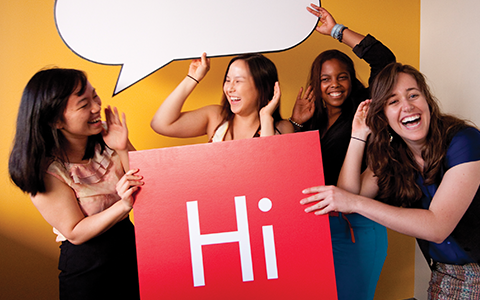 Amy Yin '14 had no plans to study engineering, but buzz about CS50, the popular introductory computer science course, compelled her to sign up during her sophomore year—and she never looked back.
Yin took several engineering design courses, concentrated in computer science, and collaborated on the invention of the oPhone, a handheld device that allows users to transmit scents remotely, much like sending a text.
The idea began as a team project in "How to Create Things & Have Them Matter," taught by David A. Edwards, Gordon McKay Professor of the Practice of Idea Translation. "We realized you could hear, see, and feel your phone but you were missing the dimension of smell," says Yin, of Onalaska, Wisconsin. "It's such a powerful, unharnessed part of our body."
Yin took a leave in fall 2012 to continue developing the oPhone in Paris, where Edwards runs the innovation center Le Laboratoire. Joining her was Rachel Field '12, a mechanical engineer who, like Yin, had research support from the Wyss Institute for Biologically Inspired Engineering at Harvard. Yin worked on the software and Field, the hardware.
"Rachel and I were in the basement of Le Laboratoire every day learning how to be inventors," Yin recalls. "We had setbacks, but the thrill of creating something made every moment of stress well worth the effort."
The oPhone is embedded with olfactory chips ("oChips") and emits aromas, like coffee and fresh bread, when triggered by a mobile app. As its scent library expands, Yin says, the device could be used to elicit memories, help people relax, or entice shoppers.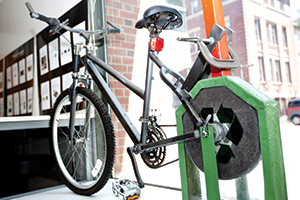 Field, who also devised the award-winning Bicyclean to grind up electronic waste without releasing toxic chemicals, joined the oPhone start-up Vapor Communications, while Yin looks forward to working as a software engineer at Facebook.
Another source of pride for Yin was cofounding Harvard Women in Computer Science (WiCS) to build community and help close the gender gap in technical fields.
"Being able to bond with my female peers through WiCS has given me so much strength and courage," says Yin, winner of the 2014 Harvard College Women's Leadership Award. She's grateful to the Harvard School of Engineering and Applied Sciences (SEAS) for supporting the organization and to faculty like Radhika Nagpal, Fred Kavli Professor of Computer Science, and Margo I. Seltzer, Herchel Smith Professor of Computer Science, for their inspiration and mentorship. Women make up one-third of SEAS concentrators, well above the national average for these disciplines.
"I have this expression, 'If you can't see it, you can't be it,'" says Yin. "I hope I'll be a role model for women undergraduates in the future."
Related:
As seen in HARVARD MAGAZINE
---
Choose Harvard today with a gift to the Harvard College Fund.