N is for National Championship
The Game: Harvard-Yale A to Z
October 15, 2012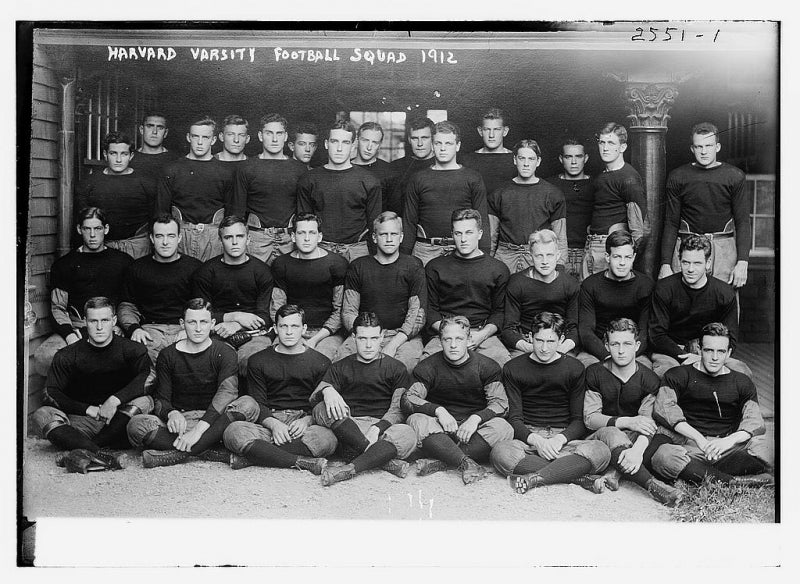 Harvard is the eighth winningest team in Division I football history, with seven national championship banners hanging in Harvard Stadium.
Harvard's first national championship came in 1890, when the dominant Crimson went 11–0, decimating opponents by a combined margin of 555–12. There was, however, one close game that season—a 12–6 win against Yale.
Harvard's subsequent national championships came in 1898, 1899, 1910, 1912, 1913 and 1919, when the Crimson defeated Oregon in the Rose Bowl.