John Winthrop '58
I Choose Harvard ...
December 1, 2011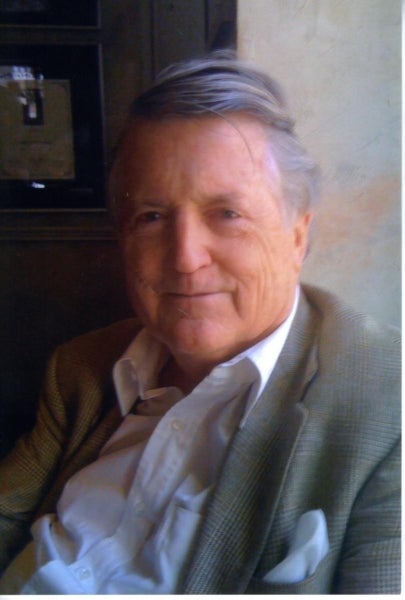 John Winthrop '58 sees himself as a link in one long chain—a connection that began in the early days of Massachusetts and Harvard. He is the eldest male Winthrop in a direct line that goes back 11 generations to the first governor of Massachusetts. Ever since his undergraduate days, Winthrop has wanted to be a part of Harvard's future.
"I think that the world is a better place because of Harvard," says Winthrop. "I want to give back to promote that excellence and fund scholarships for deserving students, and to assist in other areas as well."
To do so, Winthrop has contributed to the Harvard College Fund every year since he graduated. He also established the John Winthrop Fund for Environmental Studies in 1986. This fund helps to provide resources for new books and videos that supplement concentration materials.
With his family background, it may have been a foregone conclusion that when it came time for John to attend college, he would choose Harvard. He remembers his first visit there—as an 11-year-old touring the campus with House Master John Finley. From that moment on, Winthrop knew where he wanted to go.
The visit led to four undergraduate years in which he focused on English and American literature, lived in Eliot House, and joined the wrestling team.
"The friendships I made here are really important. They mean more to me with each passing year," he says.
Since those early days, Winthrop has led a varied career that includes time as a Navy man, journalist, and financial adviser. The father of four sons and now a grandfather to three, he lives with his wife, Libby, in Charleston, South Carolina. He spends his days running his own firm, John Winthrop and Company, and writing occasional articles for local newspapers. He is also a proud tree farmer and raises three species of Southern pines, working to protect them from their three enemies: "fire, wind, and bugs." The tree farm, with Winthrop's four sons as directors, has clear objectives—to have fun, to improve the environment, and to add value.
While his time on Wall Street is behind him, Winthrop says it motivated him to think carefully about the impact of philanthropy on the world.
"The older I get, it seems more important to give back. Harvard is what it is because exceptional people go there and so often go on to do exceptional things. I want to support the exceptions."