High Marks for Renewed Houses
February 16, 2016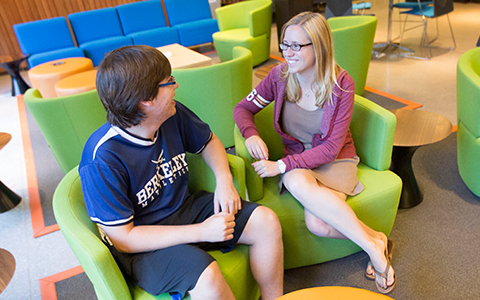 House Renewal is bringing new vitality to Harvard's venerable House system to meet the needs of 21st-century living and learning while preserving the historic character of each residence. Renovations to Quincy House's Stone Hall, Leverett House's McKinlock Hall, and Dunster House are complete, with Winthrop House up next. Below, learn how three undergraduates are using these exciting revitalized spaces.
Music Makers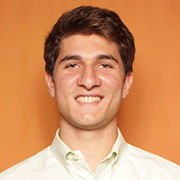 Walk by the Abu-Suud Music Suite in Stone Hall at Quincy House on a typical Sunday afternoon and you're bound to spot many spirited students playing trumpets, violins, and traditional Mexican instruments. This is Mariachi Véritas de Harvard, which rehearses weekly in the soundproof music room on the vibrant lower level.
"We all cram in there, and it works out great," says trumpet player Sameer Mehra '17, a computer science concentrator from Greenwich, Connecticut. The music room, built during the renewal of Stone Hall three years ago, has a screen that can be used for videoconferencing or, in this case, posting lyrics to learn. "With mariachi, you have to know all the music from memory," Mehra explains. "We aren't necessarily the best players, but we love the music and have a lot of heart."
Daily Discoveries
For Colette Bishogo '16, senior year is filled with discovery—not only in her classes, but in her Harvard home. She constantly finds new places to study and relax in Dunster House, which reopened this past fall after 15 months of construction. She also keeps meeting new people, thanks to the renewed common areas and reconfigured hallways that House Renewal brought.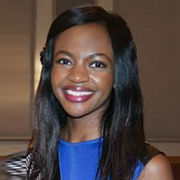 "It feels a lot more open; you can move easily from one side of the House to another," she says. "There are so many places to study and hang out." Bishogo, an African studies concentrator from the Democratic Republic of the Congo and South Africa, is enamored with the lower level, which has been transformed from a dark corridor with low-hanging pipes to a center of House life with the Dunster Grille, music and art rooms, fitness equipment, and more.
While updating the 1930 residence, House Renewal has maintained the old Harvard feel that generations of Dunster alumni cherish. The Berk Junior Common Room, library, and dining hall have new luster, and the distinctive deep-brown wainscoting that once paneled student rooms has been repurposed around the House. "When you walk in, you see this dark wood all over," Bishogo notes. "It lets you know, yes, I am still in Dunster."
Building Community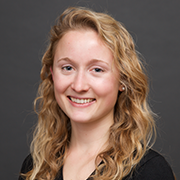 Leverett House resident Madeline Cooper '16 adores natural light, so one of her favorite spots in McKinlock Hall is the Douglas W. Garden Light Court that flanks the dining hall. The appealing corridor was created by enclosing an old alleyway with a glass roof and adding tables, chairs, and a long wooden bench. "I'll sit and eat or study out there," Cooper says. "I like that big skylight feeling; it's very open and comfortable."
Cooper, a biomedical engineering concentrator from Ashland, Massachusetts, appreciates the variety of lounges, meeting rooms, and other shared spaces in McKinlock Hall, the second completed renewal project. There's the Emerald Library Theater, a multipurpose room for performances and other activities. There's the Halina and Pavel Bren Room, a tech-enabled seminar room off of the light court where a student health organization that Cooper is involved with meets regularly. And there's the art studio for creative expression, where students can participate in a variety of workshops.
Overall, Cooper says, "House Renewal encourages people to get out of their rooms and socialize or study with others. It strengthens our sense of community, and I think that's great."
As seen in HARVARD MAGAZINE
---
Choose Harvard today with a gift to the Harvard College Fund.