Harvard Club of the Philippines Rebuilds Storm-Ravaged School
August 6, 2014
On November 8, 2013, Typhoon Haiyan, one of the most powerful storms in recorded history, struck the central part of the Philippines. Winds of nearly 200 mph killed thousands and caused a storm surge which wiped out entire cities and towns in the poorest parts of the country.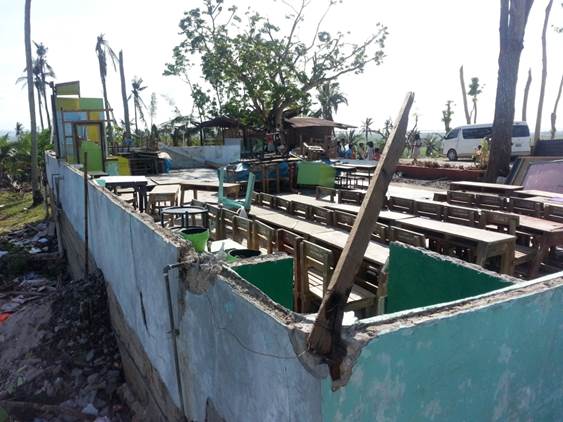 Though Manila has had its share of horrendous storms, the devastation we saw stunned us. We felt a moral responsibility to give a considerable amount of our time and treasure to help. We decided to be responsible for rebuilding an entire school.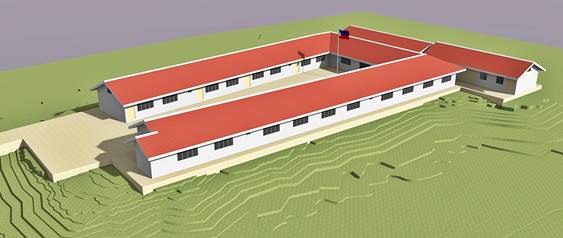 Curva Elementary School is a public school that serves over 500 young children in Medellin, Cebu. Twenty four days before suffering the wrath of Typhoon Haiyan, if had been severely damaged by the great Bohol Earthquake. All that remained of the main building was a wall that stood three feet high. Everything else had been blown away. Other buildings not in the main path of the wind had had their roofs torn off. When the wind blew, their structures rattled from where the earthquake had cleaved the junctions between the walls.
Still, classes continued. The residents of the town and the teachers had borrowed tarpaulins and rope and lashed together makeshift classrooms. Small children were crouching close to the front of the room to get away from the rain.
I was able to get the Harvard Club of the Philippines to which I belong to partner with the Aboitiz Foundation which made a pledge to be responsible for the reconstruction of the schools in Northern Cebu. Of the 11 million pesos needed for the school, we were able to raise 7 million from other Harvard alumni, Results Manila and Colliers International. My company, Javier Project Managers, is donating two million pesos, as well as undertaking the actual construction.
To date, we have completed the structures of eleven classrooms and have begun framing of the roof. With some luck and cooperation of the weather the school will be ready for classes by September.
Gideon Javier
Harvard Club of the Philippines