Harvard Serves: Global Month of Service 2013
April 11, 2013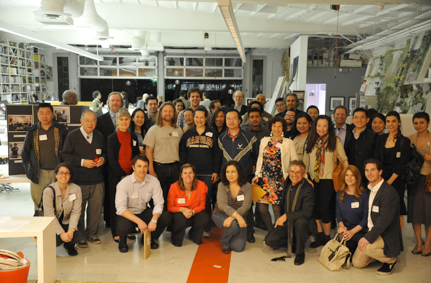 For the fifth year, Harvard alumni around the world are giving back to their local communities through the Harvard Alumni Association's Global Month of Service. In 2012, more than 1,000 alumni in 52 cities participated in the initiative, spearheaded by the HAA's Public Service Task Force. This April, alumni from New York to New Delhi will again spend the month mentoring, tutoring, hosting, gardening, cleaning, cooking, and sharing their expertise—just a few of the ways in which Harvard serves.
To help kick off Global Month of Service 2013, alumni congregated in March at the architectural offices of Michael Lehrer MArch '78 in Los Angeles. The enthusiastic group met with representatives of 18 local nonprofit organizations to learn of volunteer opportunities in Southern California. Global Month of Service co-chair Liz Ryan AB '81, who put together the event, encouraged alumni to "join the fun." "Whatever your skill, and wherever your neighborhood, we've got a volunteer activity for you," she said.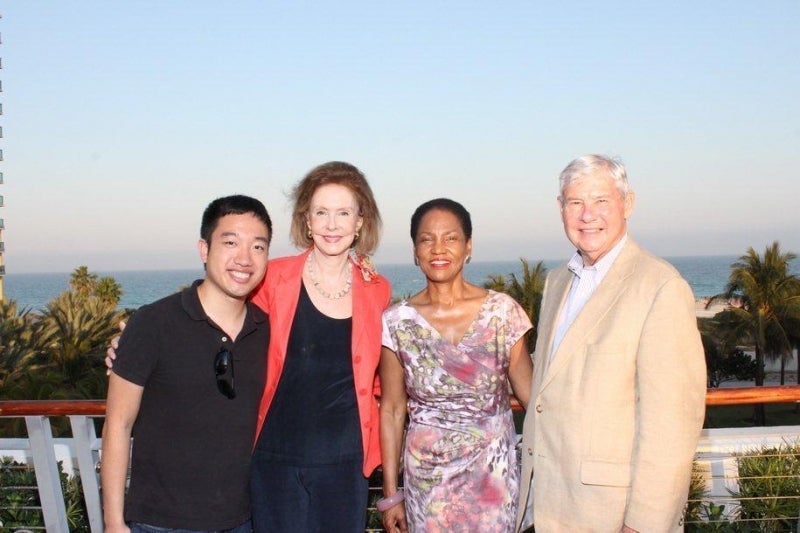 Fellow alumni gathered in Miami for their own launch, held on a rooftop deck donated for the occasion by The Betsy Hotel. Co-sponsored by the Harvard Club of Miami, the Harvard Business School Club of South Florida, and the Harvard Black Alumni Society of South Florida, the event highlighted volunteer opportunities for alumni in Miami and Fort Lauderdale. Global Month of Service co-chair Marilyn Holifield JD '72 presided over the kickoff, which featured a passionate keynote address by former Florida governor and U.S. senator Bob Graham LLB '62. Graham spoke about the importance of civic engagement and community service, and gave an account of Barbara Capitman, the woman credited with preserving the unique architecture and vibrant culture of South Beach. It was a poignant example of the effect one person can have on a community.
Jason Wong AB '10, who was at the Miami event, reflected on his participation in Global Month of Service. "When you think about the people who helped you become the person you are today, it is a privilege to strive to be one of those role models," he said. "I am grateful to be able to do this with my Harvard family."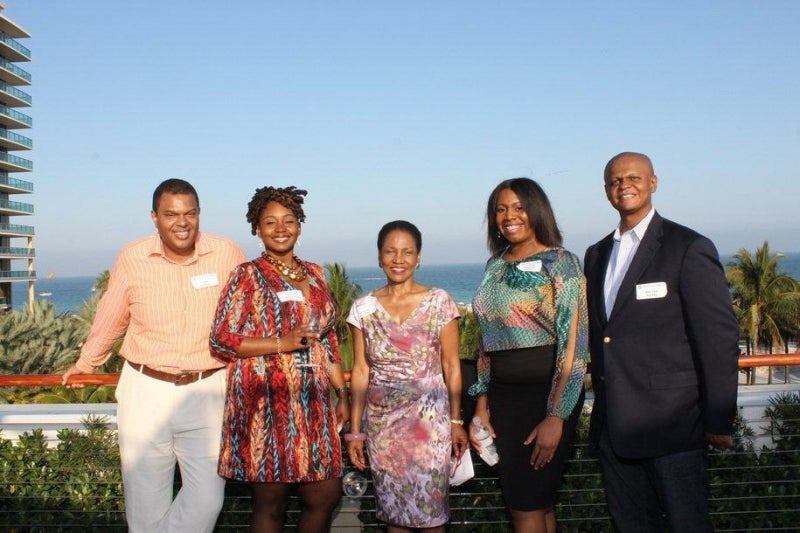 The program has grown from a single day of service into a monthlong initiative. Ryan and Holifield aren't surprised at the success. "Talking to classmates through the years," said Ryan, "I've been impressed by how much they seem to care about others." Holifield agrees that fellow alumni are eager to step up and help out. "I am most proud," she said, "that we were able to see and feel the enthusiasm of Harvard alumni who answered the call of HAA presidents to 'move the dial' forward."
Participants have helped spruce up community gardens in Miami, planted trees in New York's Chinatown, mentored foster children in Compton, California, and donated books in China's Sichuan province, which was hit by an earthquake in 2008. All that work benefits the communities served and creates enduring connections among Harvard alumni.
"Global Month of Service," said Holifield, "is a signature HAA program that has incredible power to connect the Harvard alumni community and provide Harvard ambassadors around the world." Ryan concurs. "Through the initiative, hundreds of alumni have met one another, assisted their local communities, and are now engaged in helping to organize alumni activities for the future."
If you're interested in volunteering opportunities or would like to organize an event of your own check out the Global Month of Service event page.
Harvard Serves, Year After Year: Past Global Months of Service in Pictures