A is for Admissions
The Game: Harvard-Yale A to Z
October 15, 2012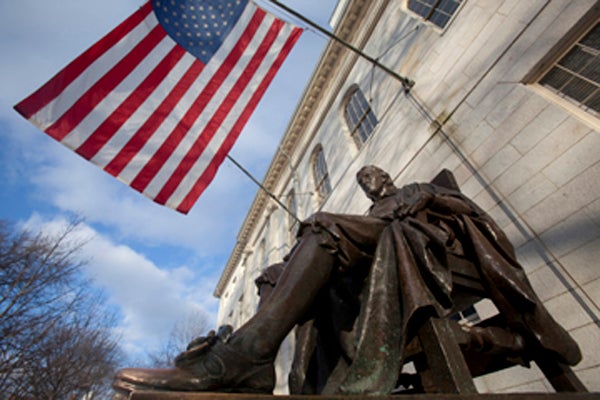 Where better to start than with the thick envelope? While both Harvard and Yale are highly selective in their college admissions, Harvard has the upper hand. For the Class of 2016, Yale accepted 1,975 students out of a record-high 28,974 applications for a record-low acceptance rate of 6.8%. Harvard did them one better, accepting 2,076 of 34,303 applicants for an acceptance rate of 5.9%, also a record-low.
Harvard also bests Yale when it comes to yield, or the number of admitted students who ultimately decide to matriculate. Harvard's yield for the Class of 2016 is 80.2%, while Yale's yield is 68.4%.
Generous financial aid allows many students to choose Harvard. Over the past five years, Harvard's investment in financial aid has increased by more than 70%, and more than 60% of undergraduates will receive an estimated $172 million in need-based Harvard Scholarship aid in 2012–13.