Ensuring Transformative Experiences
Howard Slyter '67
August 31, 2017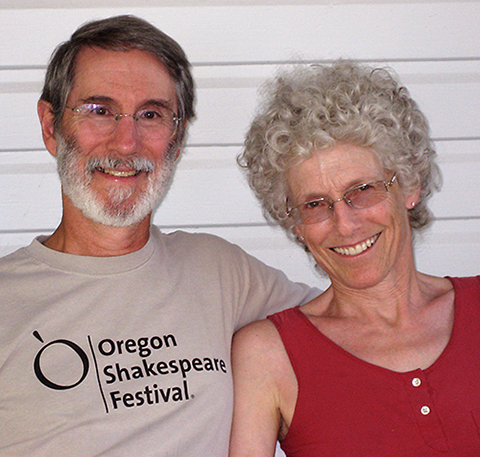 Howard Slyter '67 remembers his high school English teacher encouraging him to apply to Harvard and other colleges as far from home as possible. "Harvard wasn't even in view," says Slyter, who grew up in Portland, Oregon, and was the first in his family to go college.
Harvard changed his life, he says, from the friends he met in Thayer North and the tutors he dined with regularly, to the plays he saw staged by John Lithgow '67, ArtD '05 and others in Adams House.
While at Harvard, Slyter received scholarship support and worked at the university mail room. In the summers, he worked as a foundryman's helper in an ironworks back home. These jobs, together with scholarship, just covered his college expenses.
Now a neurologist living in northern California with his wife, Marjorie Ginsburg, Slyter has established several planned gifts to ensure the next generation of students receive the same transformative experiences that he did.
"The aim of my giving all along has been to provide financial aid for students who need it. I really have been moved by Harvard's commitment to making its education accessible to any student who is admitted, regardless of social or economic circumstances."
To support future students, Slyter created a deferred gift annuity and a bequest intention. More recently, in celebration of his 50th Reunion, Slyter made an outright gift to Harvard using the IRA charitable rollover. This gift planning option allows donors who are 70 1/2 years or older to annually transfer as much as $100,000 tax free from their IRA directly to Harvard. Slyter was also able to take advantage of the Griffin Leadership Challenge, which offers a 1:3 match to endow a student scholarship.
Slyter is thrilled that he may get to meet or correspond with the student who benefits from this scholarship. "To know the person directly affected by my giving would be just wonderful," he says. "Helping to make a Harvard education accessible is the most important thing to me."
---
Contact the Office of Gift Planning to request a gift illustration.