Delivering White-Glove Service to Donors: Pamela Yang
Meet Pamela Yang, Senior Vice President of Harvard Management Company, who ensures that trusts and annuities run smoothly from start to finish.
June 11, 2017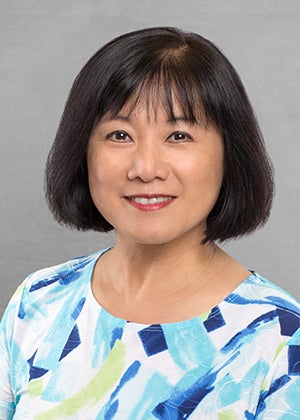 Unique among Harvard's peers, there is a team at Harvard Management Company (HMC) that provides white-glove service to the University's donors and ensures that the investment and administration of charitable trusts and annuities run smoothly. As HMC's senior vice president of investment and operations in the Trusts and Gifts Department, Pamela Yang leads the team that handles trusts, annuities, and gifts of securities for Harvard.
What is your role at HMC?
I started my career at PricewaterhouseCoopers in 1995, and Harvard Management Company was one of my clients. I joined HMC in 2000 and was responsible for the financial and tax reporting on charitable trusts and pooled income funds. At the time, we did not have an internal audit function, so I designed one along with a set of testing procedures to evaluate internal control at all stages. It taught me a lot about planned giving administration, operations, and investment processes. I became a Chartered Financial Analyst (CFA) in 2003 and director of investment and operations for the Trusts & Gifts group in 2004.
What do you enjoy most about your job?
I have met so many people I enjoy working with, especially our donors and planned giving officers. The donors are so generous and inspirational, and every day I learn new things that touch me. It is motivating to know that every dollar we generate for Harvard is used to support worthy programs and causes. Planned gifts are elegant giving vehicles.
"Planned gifts are elegant giving vehicles."
—Pamela Yang
How are your teams involved in the planned giving process?
The four teams I manage—investment, accounting, tax, and donor relations—work together to ensure that the investment and administration of trusts and annuities run smoothly from start to finish. Our airtight processes have been refined many times over so that correct and timely payments are made to beneficiaries, investment strategies are diversified, accounting records are accurate, and tax statements are delivered in a timely manner.
What options do donors have for investing their charitable trusts?
We offer two very different options for charitable remainder trusts: the endowment strategy and the tax-efficient strategy. The endowment strategy allows the trusts to purchase "trust units" that are invested alongside Harvard's endowment and earn the same total return, while participating in the endowment's broadly diverse portfolio. The tax-efficient strategy invests in highly liquid mutual funds and exchange-traded funds, or ETFs. The majority of income is taxed at a preferable rate. We encourage donors to have a conversation with us to weigh the pros and cons of the two strategies. Charitable lead trusts are taxable entities; therefore, investment for each trust is determined individually, depending on the trust term, funding assets, and tax implications.
How will the recent organizational changes at HMC affect trusts and annuities?
Our commitment to deliver high-quality, personalized service to Harvard's donors remains the same, and we currently do not anticipate any major changes.
How does your team engage with donors?
We communicate regularly with donors. In addition to quarterly payments, we send our trust donors periodic appraisals that contain information on their holdings and investment results. We also send the HMC Endowment Report to donors. And donors with questions are of course always welcome to call and speak with a member of my team. I should also mention that we collaborate daily with the University Planned Giving Office.
How do you spend your time away from work?
Outside of work, investment management practice and theory remain my passions. I am an active volunteer with the CFA Institute and CFA Society Boston, having served as chair of the Society's board of directors. I have written the CFA curriculum and exam questions, and for the last eight years I have graded CFA level III exams. I am now editor for the "In Practice" section of Financial Analysts Journal. These volunteer activities allow me to stay on top of the newest theories and developments in our industry, and I really enjoy doing that. Before I got into finance, I was a doctoral candidate in French literature, and although I switched careers, I remain an avid reader.
---
Explore more stories from Gift Strategies and contact University Planned Giving to learn more about supporting University programs.