Harvard Leader in Family Philanthropy Retires
May 10, 2012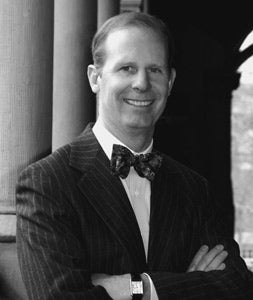 Dear Friends,
I am writing to pay tribute to an esteemed colleague and national leader in philanthropic advising, Charles W. Collier MTS '73, P'99. As many of you know, Charlie retired from Harvard at the end of 2011 for health reasons.
But first, it is my pleasure to announce that Alasdair H. Halliday AB '82 is now heading up our philanthropic advising service. Al has been a member of the University Planned Giving team for nine years and for the last few years has worked closely with Charlie on a myriad of family wealth and philanthropy matters. Al has also supplemented his Harvard work with extensive training in Family Systems Theory, a fundamental paradigm framing Charlie's work. A graduate of the College, Al worked as a management consultant with The Monitor Group before coming back to Harvard. As a student, Al led Harvard's rugby team to place as runner-up in the 1981 national championship. He is also a talented musician and had the pleasure of playing for Ella Fitzgerald, among other highlights.
I have heard Charlie say many times that he has loved his career working on behalf of secondary and higher education, and that it has been "worth a life." Indeed it has! Mere words cannot do justice to the enormous impact Charlie has had helping Harvard families and countless charitable organizations. After graduating from Phillips Academy, Dartmouth College, and Harvard Divinity School, Charlie worked at Brown, Dartmouth, and Princeton before coming to Harvard in 1986.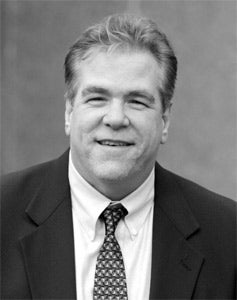 About 20 years ago, Charlie felt a calling to dig deeper into the complex family relationship issues surrounding wealth. He began his study of Family Systems Theory and became a pioneer of the new field of philanthropic advising to families. In 2001, Harvard published Charlie's groundbreaking book Wealth in Families, a cogent discussion of material and other forms of wealth, and the role philanthropy can play in helping families to work together.
On a personal note, I have worked with Charlie for 22 years; in fact, Charlie is the reason I came to the University Planned Giving Office, in 1990. It is impossible to adequately express my admiration of and gratitude to Charlie for his leadership, support, and encouragement over the years. I know that countless colleagues feel the same way. Perhaps the best illustration I can give is a recent one. Anticipating his retirement, a year ago, Charlie established the "Lighthouse Group," a monthly discussion with Harvard colleagues about family wealth and philanthropy issues. Charlie took great care to distill and convey the most salient information to help all of us continue to grow professionally and better serve Harvard and our donors.
Best wishes for a lovely summer,
Anne D. McClintock
Executive Director
Harvard University Planned Giving