Changing Lives
Alberto F. Ades PhD '94, P'21, '18
January 12, 2018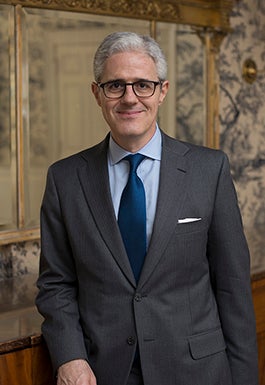 Alberto F. Ades PhD '94 , P'21, '18 remembers trying to apply to the Graduate School of Arts and Sciences in 1988, right as the postal service in Argentina had collapsed. Email access was uncommon, and his home country was in a financial crisis.
Despite this, he was able to contact administrators at Harvard who assisted him in finding resources to cover his tuition.
"I am deeply grateful for the opportunities Harvard extended to me," says Ades, who earned his doctorate in economics and went on to a career in finance. He is now head of research at Light Sky Macro, a global macro hedge fund, and volunteers as a co-chair of the Graduate School Fund.
"I want to make sure other students receive what I received," he says. As a parent of a current Harvard student, he is keenly aware of the value graduate students bring to undergraduate classrooms.
"Graduate students ensure that Harvard is not only a top research institution, but also provides an unparalleled undergraduate experience."
---
Support GSAS students with a gift to the Graduate School Fund.
This story first appeared in Colloquy, the alumni magazine for the Graduate School of Arts and Sciences.