Alumni Show Gratitude Through Annual Support
Making an impact through the 1636 Society
June 25, 2014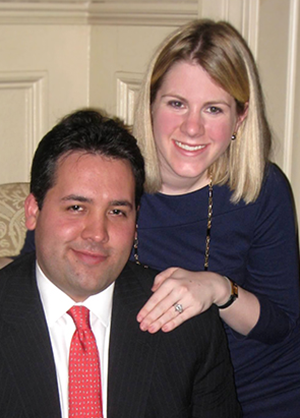 Clare Putnam Pozos '04 followed a well-traveled path to Harvard College, while her husband, Tony Pozos '04, blazed a new Crimson trail in his family. They're both grateful to Harvard for shaping their futures, and they've demonstrated their appreciation through annual gifts to the Harvard College Fund.
Due to this loyal commitment, the Pozos are among the more than 19,000 members of the 1636 Society, which recognizes donors who give to Harvard every year, beginning with five consecutive annual gifts (three for recent graduates).
"Harvard helped us become the people we are today, and we feel it's important to show our support by contributing every year," Clare says.
Clare's parents, grandfather, and great-grandfather went to Harvard (Classes of 1973, 1940, and 1918), and she is thankful she followed the advice her father imparted her freshman year. "He encouraged me not to get stuck in the library every weekend because the people I would meet at Harvard would be some of the most important people in my life," she says.
Clare lived in Quincy House and was involved with the Hasty Pudding Theatricals, the Crimson Key Society, and The Seneca, a networking group for undergraduate women. A history concentrator focused on 20th-century American history, she met Tony in a tutorial section junior year. She went on to law school and is now an assistant U.S. attorney in Washington, D.C.—along with being mom to infant daughter Caroline.
Tony, meanwhile, came from a family with limited resources. "Harvard gave me the best financial aid package and supported me all four years," says the Santa Cruz, California, native. "Harvard's commitment to making the University accessible is very important to us."
An Eliot House resident, Tony was a history concentrator specializing in international relations. Among his pivotal experiences as an undergraduate: conducting independent research with Akira Iriye, Charles Warren Research Professor of American History emeritus, and spending a summer in Madrid developing his thesis on Franco. Tony believes these pursuits helped prepare him for a law career and his current work investigating international fraud cases.
Paying It Forward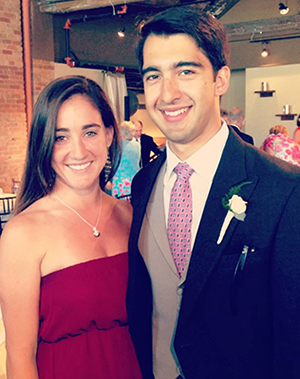 Coming to Harvard—a journey made possible by financial aid—was also life altering for Diego Depetris '09, who was born in Argentina and grew up on Long Island, New York, the son of a tile worker and a house cleaner.
Depetris, an Adams House resident, was on a path to medical school, but his Harvard experiences in the classroom and beyond shifted his thinking, and he wound up concentrating in history and heading for the business world. Depetris held several positions after graduation before joining Frog, a product strategy and design firm in San Francisco. He plans to attend business school in the fall.
Depetris, also a member of the 1636 Society, relishes receiving thank you notes from undergraduates who benefit from his scholarship support. "I feel we should keep that chain going," Depetris reflects. "I don't think I can ever pay it back, but I hope to pay it forward and provide that same kind of opportunity to future generations of Harvard students."
As seen in HARVARD MAGAZINE
---
Choose Harvard today with a gift to the Harvard College Fund.