Annual Saturday of Symposia
Hosted by the Harvard Club of Boston and Harvard Alumni Association
This is a Past Event
Date:
Time: 8:30 am - 2:30 pm
Location:
374 Commonwealth Avenue

,

Boston

,

MA

02115, United States
Attendance Policy: Open to alumni | Registration required
Accessibility: Wheelchair-accessible event
Thank you for your interest in Saturday of Symposia. Registration is now closed, but we hope you will be able to join us for future programs.
First offered 37 years ago, the Saturday of Symposia features Harvard faculty members doing research across the University in fields ranging from social and natural sciences to the humanities.
The program is not only a longstanding tradition of the Harvard Club and HAA, but also an enormously popular one. As it tends to sell out, please make your reservations early.
Harvard Alumni and Guests: $70
Harvard Club of Boston Members: $55 (Harvard Club fees excluded)
Continental breakfast, all Harvard faculty presentations, and three-course luncheon are included. As always, a portion of the proceeds will benefit the Harvard Club of Boston Scholarship Foundation.
FULL PROGRAM
8:30 a.m. Registration and Coffee, Tea, and Muffins
Session One — 9:15 a.m. to 10:30 a.m.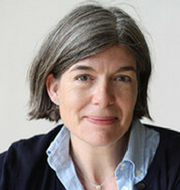 CLAIRE MESSUD, Senior Lecturer in the Department of English, Harvard University
Speaking on: "Telling Stories About Telling Stories: Writing The Burning Girl."
Each literary project poses its own set of challenges. As the writer Peter Carey has said, "If it doesn't seem impossible, why bother?" Claire Messud will discuss the conception and writing of her newly published novel The Burning Girl, which she has described as, in part, 'an archetypal fable of American girls' adolescence. The novel, told by 17 year old Julia Robinson, tells the story of her lifelong friendship with Cassie Burnes, and of its unraveling. The book explores the ways in which we use stories to simplify or explain our messy realities, and, too, the ways in which our stories are shaped by all the narratives we have absorbed or internalized, knowingly or not. "I wanted the novel to be deceptively simple," Messud says, "Like a jazz melody. And simplicity is hard."
Claire Messud is a Senior Lecturer in Creative Writing in the English Department at Harvard University and is the author of five novels and a book of novellas. Twice a finalist for the PEN/Faulkner Award, she has received fellowship from the Guggenheim Foundation, the Radcliffe Institute, the Mahindra Humanities Center and the Wissenschaftskolleg zu Berlin, as well as the Strauss Living Award from the American Academy of Arts & Letters. Her novel The Emperor's Children, an international bestseller, was a New York Times Best Book of the Year (2006) and has been translated into over 20 languages. Her other books include The Woman Upstairs (2013) and The Burning Girl (2017). She writes regularly for the New York Review of Books and the New York Times Book Review.
OR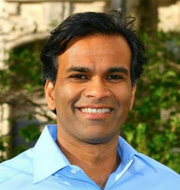 ***SOLD OUT***
SENDHIL MULLAINATHAN PhD '98, Robert C. Waggoner Professor of Economics, Harvard University
Speaking on: "Algorithmic Wisdom."
So many technologies bring out the worst in us. My phone keeps me constantly distracted. I consume news that feeds what I already believe. Truth be told, even then I only read the first few paragraphs. Until this century, in nearly every culture, seeking wisdom meant leaving behind material comforts. Today, the story has a twist – the aspirant leaves behind their cell phone. Yet it need not be this way. In the last few years, I have been experimenting with how these technologies can be a path to wisdom rather than a deterrent. I will draw on research in both behavioral science and artificial intelligence as well as self-experimentation to describe the optimistic potential of these technologies.
Sendhil Mullainathan is the Robert C. Waggoner Professor of Economics in the Faculty of Arts and Sciences at Harvard University. He has worked on poverty, behavioral economics and a wide variety of topics such as: the impact of poverty on mental bandwidth; whether CEO pay is excessive; using fictitious resumes to measure discrimination; showing that higher cigarette taxes makes smokers happier; modeling how competition affects media bias; and a model of coarse thinking. His latest research focuses on using machine learning to better understand human behavior. He enjoys writing, having recently co-authored Scarcity: Why Having too Little Means so Much and writes regularly for the New York Times.
He helped co-found a non-profit to apply behavioral science (ideas42), co-founded a center to promote the use of randomized control trials in development (the Abdul Latif Jameel Poverty Action Lab), serves on the board of the MacArthur Foundation, has worked in government in various roles, is affiliated with the NBER, BREAD, and a member of the American Academy of Arts and Sciences.
He is a recipient of the MacArthur "genius" Award, has been designated a "Young Global Leader" by the World Economic Forum, labeled a "Top 100 Thinker" by Foreign Policy Magazine, and named to the "Smart List: 50 people who will change the world" by Wired Magazine (UK). His hobbies include basketball, board games, googling and fixing-up classic espresso machines.
Session Two — 10:45 a.m. to 12 noon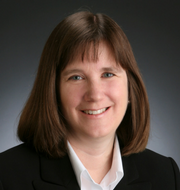 ***SOLD OUT***
CATHERINE BREKUS AB '85, Charles Warren Professor of History of Religion in America, Harvard Divinity School
Speaking on: "Chosen Nation: Christianity, Nationalism, and American Destiny."
City on a hill. The new Israel. Redeemer nation. The promised land.
These are some of the images that have been used to describe the United States.
What are the historical roots of these images? Why has this language proven to be so persistent? And how has the celebration of the nation's "chosenness" affected both American politics and American religion?
Catherine Brekus is Charles Warren Professor of the History of Religion in America at Harvard Divinity School and in the Committee on the Study of Religion, the Department of American Studies, and the History Department. She graduated from Harvard University with a BA in the history and literature of England and America, and she holds a PhD in American Studies from Yale University. Before coming to Harvard she taught at the University of Chicago Divinity School, where she was Professor of the History of Christianity and Religions in America.
Her research focuses on the relationship between religion and American culture, with particular emphasis on the history of women, gender, Christianity, and the evangelical movement. Her current interests include the religious history of American exceptionalism and the relationship of Christianity, capitalism, and consumerism in the United States.
She is the author of many articles and books, including Strangers and Pilgrims: Female Preaching in America, 1740-1845, which explores the rise of female preaching during the eighteenth and early nineteenth centuries, and Sarah Osborn's World: The Rise of Evangelicalism in Early America, which argues that the evangelical movement emerged in dialogue with the Enlightenment. Brekus is also the editor of The Religious History of American Women: Reimagining the Past, a collection of essays that asks how women's history changes our understanding of American religion, and the co-editor (with W. Clark Gilpin) of American Christianities: A History of Dominance and Diversity, an introduction to the multiple forms of Christian expression in the United States.
Brekus has received several awards, including a John Simon Guggenheim Memorial Foundation Fellowship, a Henry Luce III Faculty Fellowship in Theology, and a Pew Faculty Fellowship in Religion and American History. Her book Strangers and Pilgrims won the Brewer Prize from the American Society of Church History, and Sarah Osborn's World won the Aldersgate Prize from Indiana Wesleyan University and the Albert C. Outler Prize from the American Society of Church History. In 2014–15 she was named the Harvard Divinity School Outstanding Teacher of the Year.
OR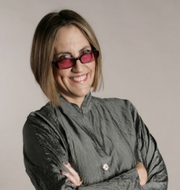 MARTHA SCHWARTZ GSD '77, Professor in Practice of Landscape Architecture, Harvard Graduate School of Design
Speaking on: "The Softer Side of Sustainability."
There are now expanded notions of what it takes to create healthy communities and cities which are NOT rooted in technology, but in the physical, psychological and emotional operations of our own human behaviour.
These "non-technical" systems, or "soft-systems," play out in our constructed landscapes and open spaces. The monetary value of urban open spaces cannot be directly measured; however, human value can be achieved through their function, as well as the specific visual qualities. Only if ecological, social and cultural forces are translated into culturally relevant language, will these spaces be nurtured and achieve a long-term and more positive urban life for all.
Martha Schwartz is a landscape architect and tenured Professor in Practice of Landscape Architecture at the Harvard Graduate School of Design. Her practice focuses primarily on cities and the urban landscape and the work spans from site-specific art installations to working with cities at strategic planning levels. Schwartz is an advocate for how cities can help to reduce climate change and support a more sustainable approach to diminishing resources. She continues her devotion to the built environment through pushing new boundaries and expressions as a designer. She understands design as a method through which to create social buy-in and the creation of value for public spaces.
As principal of Martha Schwartz Partners in London and just recently, New York, she has over 30 years of experience as a landscape architect and artist on a wide variety of projects located around the world with a variety of world-renowned architects.
She is the recipient of numerous awards and prizes including the Cooper Hewitt National Design Award; the Women in Design Award for Excellence from the Boston Society of Architects; an Honorary Degree of Doctor of Science from the University of Ulster in Belfast, Ireland; a fellowship from the Urban Design Institute; Honorary Royal Designer for Industry Award from the Royal Society for the Encouragement of Arts, Manufactures and Commerce for her outstanding contribution to UK design; visiting residencies at Radcliffe College and the American Academy in Rome; an Honorary Fellowship from the Royal Institute of British Architects and most recently the Council of Fellows Award by the American Society of Landscape Architects.
Luncheon and Keynote Address — 12 noon to 2:30 p.m.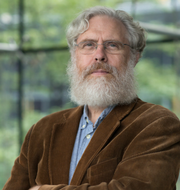 GEORGE M. CHURCH PhD '84, RAE '15, Robert Winthrop Professor of Genetics at Harvard Medical School, Professor of Health Sciences & Technology at Harvard and MIT (HST), Director of HMS NHGRI-Center of Excellence in Genome Science, Director of the Personal Genome Project, Broad Institute & Wyss Harvard Institute of Biologically Inspired Engineering
Keynote Address on: "Recent Revolutions in Biotechnology."
We live in times where technology is improving very rapidly and a growing fraction of our political, business and day-to-day personal decisions involve science at a highly-informed level (ideally also at a gut instinct level). Research in my lab includes gene drives to eliminate Malaria and Lyme disease, data and movies encoded in DNA, artificial brains, aging reversal, extinction reversal and global warming reversal.
George Church is Professor of Genetics at Harvard Medical School and Professor of Health Sciences and Technology at Harvard and the Massachusetts Institute of Technology (MIT). He is Director of a U.S. Department of Energy Technology Center and a National Institutes of Health Center of Excellence in Genomic Science. He has received numerous awards including the 2011 Bower Award and Prize for Achievement in Science from the Franklin Institute and election to the National Academy of Sciences and Engineering. George is the co-author of 450 papers, 95 patent publications & the book Regenesis.
George leads the Synthetic Biology Platform at the Wyss Institute at Harvard, where he oversees the directed evolution of molecules, polymers, and whole genomes to create new tools with applications in regenerative medicine and bio-production of chemicals. Among his recent work at the Wyss is development of a technology for synthesizing whole genes, and engineering whole genomes, far faster, more accurate, and less costly than current methods. George is widely recognized for his innovative contributions to genomic science and his many pioneering contributions to chemistry and biomedicine. In 1984, he developed the first direct genomic sequencing method, which resulted in the first genome sequence (the human pathogen, H. pylori). He helped initiate the Human Genome Project in 1984 and the Personal Genome Project in 2005. George invented the broadly applied concepts of molecular multiplexing and tags, homologous recombination methods, and array DNA synthesizers. His many innovations have been the basis for a number of companies including Editas (Gene therapy); Gen9bio (Synthetic DNA); and Veritas Genetics (full human genome sequencing).
Closest Events to Boston
Cambridge

,

MA

, United States

NJ

, United States