Meet the Planned Giving Staff
Meet the Staff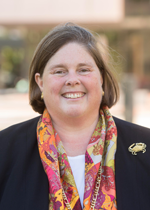 Anne McClintock
Executive Director
anne_mcclintock@harvard.edu
Anne McClintock is executive director of University Planned Giving at Harvard. As a charitable gift planning specialist for over 25 years, Ms. McClintock has helped donors establish optimal gift arrangements for themselves and Harvard. She also enjoys the privilege of helping individuals grapple with the complexities associated with wealth and legacy. Prior to joining the University, Ms. McClintock developed financing packages for corporations as a loan officer at Bank of Boston (now part of Bank of America). She is a past president of the executive board of the Planned Giving Group of New England, has spoken widely about planned giving, and has served as a consultant to several nonprofit organizations. Ms. McClintock holds an AB in economics from Smith College.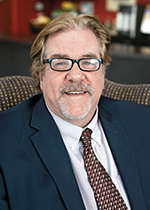 Alasdair Halliday
Philanthropic Advisor and Director of Principal Gifts
alasdair_halliday@harvard.edu
Al Halliday (AB '82) returned to Harvard in 2004 and is a philanthropic advisor and director of principal gifts. At Harvard, Al was a member of the Glee Club and the rugby team. Most recently, he was a management consultant for the Monitor Group. Al is a songwriter and jazz pianist, and once played the bagpipes for Ella Fitzgerald.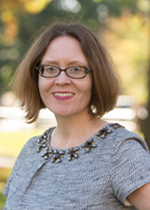 Kara Morin
Deputy Director
kara_morin@harvard.edu
Kara Morin joined the University Planned Giving team in 2001. Before that, she was the assistant director of clubs and programs for the Harvard Alumni Association. Kara is a graduate of Smith College and holds an MFA in playwriting from the University of Washington. Her plays have been performed in the United States, broadcast in New Zealand, and published in China.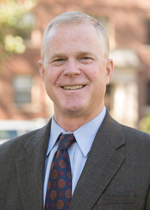 John Christel
Senior Associate Director
john_christel@harvard.edu
John Christel joined University Planned Giving in 2007, following more than 11 years in development work at the Massachusetts Institute of Technology. Prior to moving to the Boston area in 1990, John worked in book and magazine publishing in New York City for over four years. John is a graduate of Vanderbilt University and holds a master's degree in education from Boston University. He and his wife devote all their spare time and energy to raising their twin sons.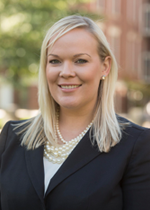 Jane Verrill
Associate Director
jane_verrill@harvard.edu
Jane Verrill joined University Planned Giving in the fall of 2006. Jane is a graduate of the University of New Hampshire with a dual major in finance and marketing. Before joining University Planned Giving, she was working in the financial industry. Among Jane's many interests are skiing, tennis, traveling, and making jewelry.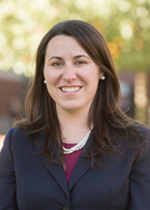 Tanya Rotolo
Assistant Director
tanya_rotolo@harvard.edu
Tanya joined the University Planned Giving team in 2011. She is a graduate of St. Lawrence University and holds a degree in psychology. Prior to joining University Planned Giving, she worked in sales and marketing in the graphic arts industry. Among Tanya's many interests are spending time with friends and family, skiing, and traveling.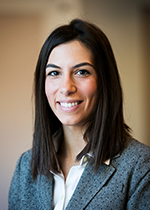 Carly Patane
Staff Assistant
carly_patane@harvard.edu
Carly joined the University Planned Giving team in 2014. She is a graduate of Dickinson College and holds a degree in political science. Prior to joining University Planned Giving, she worked in public relations in the fashion industry. Among Carly's many interests are soccer, photography, sharing a love of music with her dad, and cooking for friends and family.