Meet the Planned Giving Staff
Meet the Staff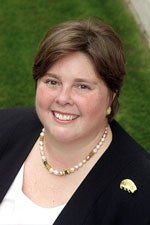 Anne McClintock
Executive Director
anne_mcclintock@harvard.edu
Anne McClintock joined the Harvard Planned Giving team in 1990, after a three-year tenure directing the planned giving program at Radcliffe. Before joining the University, Anne was a corporate loan officer at Bank of Boston. She is a former president of the executive board of the Planned Giving Group of New England, a member of the National Committee on Planned Giving, and a graduate of Smith College. Anne is the proud mother of her daughter, and has three dogs. She also enjoys serving as a freshman advisor for Harvard College.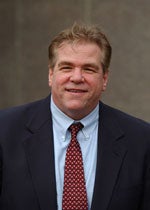 Alasdair Halliday
Philanthropic Advisor and Director of Principal Gifts
alasdair_halliday@harvard.edu
Al Halliday (AB '82) returned to Harvard in 2004 and is a philanthropic advisor and director of principal gifts. At Harvard, Al was a member of the Glee Club and the rugby team. Most recently, he was a management consultant for the Monitor Group. Al is a songwriter and jazz pianist, and once played the bagpipes for Ella Fitzgerald.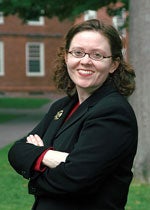 Kara Morin
Deputy Director
kara_morin@harvard.edu
Kara Morin joined the University Planned Giving team in 2001. Before that, she was the assistant director of clubs and programs for the Harvard Alumni Association. Kara is a graduate of Smith College and holds an MFA in playwriting from the University of Washington. Her plays have been performed in the United States, broadcast in New Zealand, and published in China.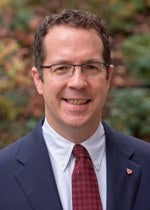 Edward Mills, Jr.
Senior Associate Director
ted_mills@harvard.edu
Ted Mills (JD '93) has 14 years of experience in planned giving fundraising. He spent the earlier portion of his career practicing law in New York, Singapore, and Hong Kong. Ted graduated from the University of Virginia with High Distinction, and received his JD from Harvard Law School. Ted enjoys swimming at Blodgett Pool and exploring Southeast Asian cuisine.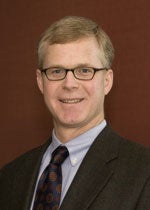 John Christel
Associate Director
john_christel@harvard.edu
John Christel joined University Planned Giving in 2007, following more than 11 years in development work at the Massachusetts Institute of Technology. Prior to moving to the Boston area in 1990, John worked in book and magazine publishing in New York City for over four years. John is a graduate of Vanderbilt University and holds a master's degree in education from Boston University. He and his wife devote all their spare time and energy to raising their twin sons.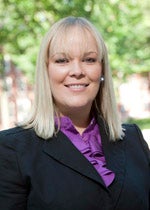 Jane Verrill
Associate Director
jane_verrill@harvard.edu
Jane Verrill joined University Planned Giving in the fall of 2006. Jane is a graduate of the University of New Hampshire with a dual major in finance and marketing. Before joining University Planned Giving, she was working in the financial industry. Among Jane's many interests are skiing, tennis, traveling, and making jewelry.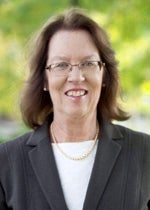 Mary Ellen Carroll-Rogan
Planned Giving Coordinator
me_carroll-rogan@harvard.edu
Mary Ellen joined the University Planned Giving team in 2012, following ten years as an estate and trust attorney. She is a graduate of Regis College and received her J.D. from Suffolk University Law School. An avid gardener, Mary Ellen enjoys cooking with ingredients from her garden.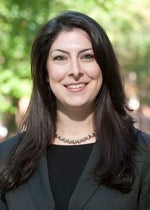 Mary Abbott
Planned Giving Coordinator
mary_abbott@harvard.edu
Mary joined the University Planned Giving team in 2011. She is a graduate of Northeastern University, where she majored in political science with a concentration in public policy and administration. Prior to working for University Planned Giving, Mary worked as a paralegal at two Boston law firms. A Cape Cod native, Mary enjoys sailing and walking her two dogs on the beach.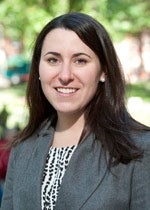 Tanya Rotolo
Staff Assistant
tanya_rotolo@harvard.edu
Tanya joined the University Planned Giving team in 2011. She is a graduate of St. Lawrence University and holds a degree in psychology. Prior to joining University Planned Giving, she worked in sales and marketing in the graphic arts industry. Among Tanya's many interests are spending time with friends and family, skiing, and traveling.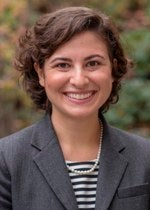 Stephanie Strenta
Staff Assistant
stephanie_strenta@harvard.edu
Stephanie joined the University Planned Giving team in 2013. She is a graduate of Smith College, where she majored in architecture and Italian studies. Prior to joining the University Planned Giving team, she worked in luxury sales and art consulting. A New Hampshire native, Stephanie enjoys running, hiking with her dog, and exploring all types of cuisine.