Gifts That Pay You Income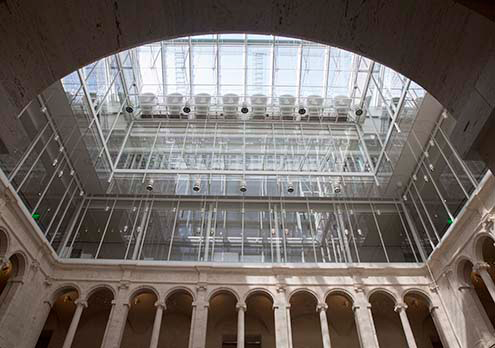 Experiencing the Arts in a Brand New Light
The newly renovated Harvard Art Museums offers visitors unprecedented access to a vast collection—encouraging students and faculty to engage with works of art in fresh, dynamic ways. Make a planned gift to foster new paths of inquiry at Harvard.
Income for Life
You can make a gift to Harvard through a trust or annuity that will pay you and/or another beneficiary annual income for life. At the death of the last income beneficiary, the remaining principal is transferred to Harvard. Gifts for Harvard's general charitable purposes are most helpful in giving the University's leaders the flexibility to apply the funds where needed most. However, it also is possible to designate your gift for a particular purpose.
How a Life Income Plan Works
Donor transfers an asset to a life income plan.
Donor/beneficiary receives annual income.
When the plan terminates, the remainder principal passes to Harvard.
Additional Benefits
Savings on income, capital gain, gift, and/or estate taxes
The ability to convert low- or non-income producing assets into a gift with an attractive income stream
Professional management and investment diversification through Harvard Management Company