Volunteer Recognition
Alumni and parents across the globe have committed themselves to the important work of volunteering. Each individual contribution is part of what makes Harvard successful. We thank all of our volunteers and formally recognize a portion of those volunteers who have gone above and beyond with special awards.
Harvard Alumni Association Awards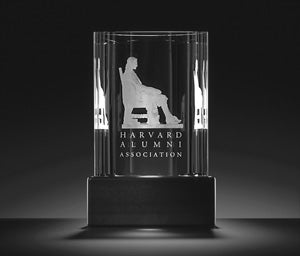 Each year the HAA honors a distinguished group of alumni and students for their outstanding service to the Harvard community by bestowing the Harvard Medal, the HAA Alumni Award, the Aloian Memorial Scholarship, the Hiram Hunn Award, and the HAA Club and Shared Interest Group Committee Award. Read more...
Harvard College Fund Awards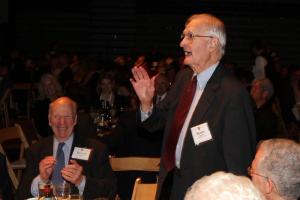 The Harvard College Fund bestowed the following awards on loyal volunteers for their dedication throughout the 2011-2012 fiscal year. We thank them for their efforts and congratulate them on their successes. Read more...
May 19, 2017

Henry N. Cobb AB '47, MArch '49, Warren Masters Little AB '55, and A. Clayton Spencer AM '82 will receive the 2017 Harvard Medal. Read More

May 19, 2016

Thomas G. Everett, Roger W. Ferguson Jr. AB '73, AM '78, JD '79, PhD '81, John H. McArthur MBA '59, DBA '63, and Betsey Bradley Urschel EdM '63 will receive the 2016 Harvard Medal. Read More

Apr 15, 2016

Today we celebrate you, along with thousands of your fellow alumni, parents, and friends, for making a difference through the Harvard College Fund for 90 years, and many years to come! Read More