City Captains
City Captains are College alumni volunteers who bring classmates and alumni from surrounding classes together in their post-grad cities and regions, serving as key players in keeping their College alumni connected to each other. Each Class may choose to manage its City Captains in different ways, but duties are generally the same. All City Captains are expected to organize one event per year in their cities. Major responsibilities include:
Communicating with area classmates to publicize events and develop personal connections (via email lists, Facebook groups, and other social media channels)
Planning events that appeal to the class's diverse interests and foster a sense of community within an area
Collaborating with City Captains of surrounding classes and local Harvard Clubs and Shared Interest Groups (SIGs) to grow the greater Harvard community in their city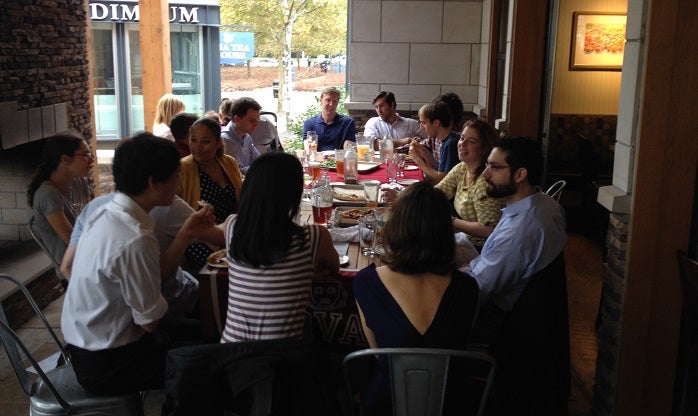 In locations with more than one City Captain, volunteers collaboratively work as a committee within or across classes. Captains can share administrative responsibilities, such as event planning and outreach support; they may also choose to assign specific roles to each person. City Captains are encouraged to take advantage of all that an area has to offer and to make the alumni events as inclusive as possible. If you are planning an event, be sure to inquire with your local Harvard Club about the possibility of co-hosting (the local Club may already be planning similar events or those of interest to recent graduates), or to your class committee to determine if funds are available for events that might be a part of a larger series.
Potential programming that City Captains could organize include:
Happy hours
Professional or collegiate sports viewings or outings
Community service projects
Speaker or academic events
Book clubs
Harvard-Yale viewing parties
Forming a team for a local sport league
Recent-grad City Captains kick off each academic year by working with the Harvard Alumni Association and their local Harvard Club on Welcome to Your City events in October each year.
If you are interested in becoming a City Captain, please contact the College Alumni Programs office (haa_collegealumniprograms@harvard.edu, 617-496-7001).