Ultimate Tanzania Safari
Exploring the Cradle of Humankind
Date: -
Trip Type: By Land
Group Size: Up to 10 guests
Price: $10,995 per person double occupancy* / $1,500 single supplement
Activity Level: Active
Begin by tracking chimpanzees in the remote Mahale Mountains. Traverse the Serengeti, stopping at Olduvai Gorge, where the jawbone of Australopithecus Boisei was first uncovered. Continue to the arid shores of Lake Eyasi, where one of the world's last hunter-gatherer tribes survives. Visit the semi-nomadic tribes of the Maasai Steppe. Complete your journey-through-time back in the modern world, in the rural and urban environment of contemporary Tanzania.
Trip Highlights
Trek for Chimpanzees in Africa's most remote national park, the Mahale Mountains.
Go hunting with one of the last hunter-gatherer tribes on the Earth, the Hadza.
View the Big Five and more at Serengeti National Park and Ngorongoro Crater.
Schedule by day
Nov 4: Depart for Arusha
Nov 5: Arrival into Arusha
Nov 6: Arusha / Mahale Mountains National Park
Nov 7: Mahale Mountains National Park
Nov 8: Mahale Mountains National Park
Nov 9: Mahale to Serengeti National Park
Nov 10: Serengeti National Park
Nov 11: Serengeti National Park
Nov 12: Serengeti National Park / Ngorongoro Conservation Area
Nov 13: Ngorongoro Conservation Area
Nov 14: Ngorongoro Conservation Area / the Great Rift Valley
Nov 15: Great Rift Valley / Ngorongoro Highlands
Nov 16: Ngorongoro Highlands
Nov 17: Departure
Nov 18: Return flights home
Pricing
$10,995 per person double occupancy* / $1,500 single supplement
*Please note this does not include $400 Value Added Tax imposed by the Tanzania government as of July 1, 2016
Accommodations
1 night at Rivertrees Country Inn
3 nights at Gregstoke Mahale Camp
3 nights at Central Serengeti Nyumba
2 nights at Ngorongoro Nyumba
1 night at Lake Eyasi Safari Lodge
2 nights at Gibb's Farm
1 day room at Mount Meru Hotel
Activity level
This intrepid adventure takes place in some of the most remote and rugged regions of northern Tanzania. This tour involves exposure to the outdoors, full days of touring, and a few hikes of up to 6 hours per day often along uneven, densely forested terrain. This is an active safari, best suited to travelers who are in good physical condition and who enjoy walks and hikes in their personal lives. Wildlife-viewing drives may last up to five hours on bumpy, dusty, and occasionally muddy roads. Since your comfort is a priority, these drives are minimized with wildlife viewing and/or cultural stops along the way.
Study Leader(s)
Research Associate of the Department of Entomology in the Museum of Comparative Zoology
James Costa will lecture on: History and current state of understanding of human evolution; Darwin's Descent of Man and current thinking about human evolution; The Human Spark; and The future human evolution, as envisioned in literature and film.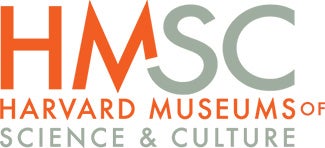 For More Information
Please email haatravels@harvard.edu or call our office at 800-422-1636 or 617-496-0806.