Inside Iran: An In-Depth Exploration
Date: -
Trip Type: By Land
Group Size: Up to 25 guests
Price: $11,595 DOUBLE / $13,370 SINGLE
Activity Level: Rigorous
Trip Highlights
View the Iranian Crown Jewels, stored in the basement vault of the Bank Milli Iran.
Meet with the Persian Wildlife Heritage Foundation, who promotes science and research, getting local communities involved in conservation, raising environmental awareness and working on national and local policies.
Explore the UNESCO World Heritage site mausoleum complex of Shaykh Safi al-Din,one of the most important shrines of the Islamic world.
Visit the Blue Mosque, considered by many to be a masterpiece of Iranian decorative tile work.
Schedule by day
Sept 9: Depart the U.S. for Tehran, Iran
Sept 10: Ariive in Tehran late in the afternoon
Sept 11: Tehran
Sept 12: Tehran
Sept 13: Ardabil
Sept 14: Tabiz
Sept 15: Tabriz
Sept 16: Takab
Sept 17: Hamadan
Sept 18: Kerman
Sept 19: Kerman
Sept 20: Yazd
Sept 21: Yazd
Sept 22: Shiraz
Sept 23: Shiraz
Sept 24: Shiraz
Sept 25: Isfahan
Sept 26: Isfahan
Sept 27: Isfahan
Sept 28: Tehran
Sept 29: Depart Tehran for U.S.
Pricing
$11,595 DOUBLE / $13,370 SINGLE
Accommodations
3 nights at Espinas Hotel in Tehran, Iran
1 night at Laleh Hotel in Ardabil
4 nights at Pars Hotel in Tabriz
1 night at Ranji hotel in Takab
1 night at Azadi Hotel in Hamadan
2 nights at the Moshir Garden hotel or Dad Hotel in Yazd
3 nights at Zandiyeh Hotel in Shiraz
3 nights at Abbasi Hotel in Isfahan
1 night at Novotel Hotel in Tehran
Study Leader(s)
Prince Alwaleed Bin Talal Professor of Islamic Art History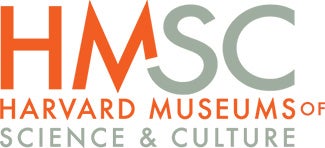 For More Information
Please email haatravels@harvard.edu or call our office at 800-422-1636 or 617-496-0806.