HBS Galápagos Islands: Nature, History & Adventure
Aboard the 20-passenger luxury yacht Origin
Date: -
Trip Type: HBS Exclusive
Group Size: 14-16 guests
Price: $12,875 per person, double occupancy
Activity Level: Moderately Active

Cruise the most spectacular outer islands of the Galápagos aboard the intimate yacht M/V Origin. Among the astounding geology of these volcanic islands, discover Giant Galápagos tortoises, flocks of frigate birds and blue-footed boobies, Darwin's finches and Galápagos penguins, and colonies of marine iguanas along with other fascinating sea life. Venture out in a kayak or meander along stretches of secluded beaches, swim with playful sea lions, snorkel among penguins and sea turtles. Get up close to the shore life on Zodiac rides through mangroves and along the cliffs. Watch for dolphins riding the bow wave, whale sightings, and rays.
Schedule by Day
March 10: U.S. /Guayaquil
March 11: Quito/San Cristobal
March 12: Genovesa (Tower) Island
March 13: Las Bachas and Cerro Dragón
March 14: Fernandina Island and Isabela Island
March 15: Elisabeth Bay and Tagus Cove
March 16: Port Egas and Rábida Island
March 17: Santa Cruz (Charles Darwin Research Station)/Highlands
March 18: San Cristobal/Guayaquil*
March 19: Guayaquil / U.S.
*Please note, depending on your return flight schedule, you may depart for flights back to the U.S. late evening on March 18 or early morning or early afternoon March 19
Pricing
$12,875 per person double occupancy
$19,550 per person single occupancy
Accommodations
7 nights on the M/V Origin
2 nights at the Hilton Colón Guayaquil
Extensions
Optional Machu Picchu Post-Trip Extension
March 19-26, 2018
$3,690 per person double occupancy
$4,650 per person single occupancy
Study Leader(s)
James Duncan Phillips Professor of Early American History; Affiliate of the Department of History of Science
Joyce's lectures will cover the following topics: Finding the Galapagos (on exploration); Darwin and the "Beagle"; and Losing the Galapagos (on environmentalism and extinction)
Mode of Travel
The Origin is a Premium Class Vessel whose understated luxury redefines the nature of cruise travel. With a maximum capacity of only 20 guests, the MV Origin offers an opportunity to explore the Galápagos Islands in exclusive style.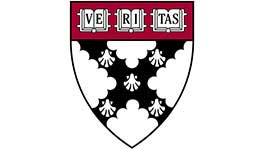 For More Information
Please email haatravels@harvard.edu or call our office at 800-422-1636 or 617-496-0806 .