Discover Ethiopia
Date: -
Trip Type: By Land
Group Size: Up to 14 guests
Price: $8,995 per person, double occupancy/ $1,775 single supplement
Activity Level: Active
Begin in Addis Ababa with a briefing at the U.S. embassy. Fly north to the majestic Blue Nile, whose source is considered sacred by the Ethiopian Orthodox Church, and watch the waters plunge down towering cliffs at Tis Issat Falls. Walk among gelada baboons in the breathtaking Simien Mountains. Visit Gondar, Ethiopia's 17th-century capital, and Axum, the center of the legendary empire of the Queen of Sheba. Marvel at the remarkable rock-hewn churches in Lalibela, then travel to the southern Omo region, where more than two dozen indigenous tribes have lived isolated from the outside world for millennia.
Trip Highlights
Visit Entoto Beth Artisan, an Ethiopian social business dedicated to providing fair-wage employment to over 100 local women.
Meet with the founder of Asni Art Gallery and learn about fine art in Ethiopia today.
Enjoy an excursion to the Simien Mountains National Park, named a UNESCO World Heritage Site.
Visit the Royal Enclosure upon arriving in Gondar, surrounded by high stone walls and contains five castles.
Schedule by day
Oct 4: Depart the U.S. for Ethiopia

Oct 5: Arrive in Addis Ababa, Ethiopia

Oct 6: Addis Ababa

Oct 7: Lake Tana
Oct 8: Gondar

Oct 9: Gondar

Oct 10: Axum

Oct 11: Axum

Oct 12: Laibela

Oct 13: Laibela

Oct 14: Awassa

Oct 15: Arba Minch

Oct 16: Arba Minch

Oct 17: Jinka

Oct 18: Turmi

Oct 19: Turmi

Oct 20: Addis Ababa

Oct 21: Addis Ababa / Transfer to the airport for flights home
Pricing
$8,995 per person, double occupancy/ $1,775 single supplement
Accommodations
Two nights at the Sheraton Hotel in Addis Ababa
One night at the Kuriftu Resort and Spa at Lake Tana
Two nights at Goha Hotel in Gondar
Two nights at Yeha Hotel in Aksum
Two nights at Maribela Hotel in Lalibela
One night at Haile Resort in Awassa
Two nights at Paradise Lodge in Arba Minch
One night at Eco-Omo Lodge in Jinka
Two nights at Buska Lodge in Turmi
One night at the Sheraton Hotel in Addis Ababa
Study Leader(s)
Postdoctoral Fellow at the Center for African Studies, Harvard University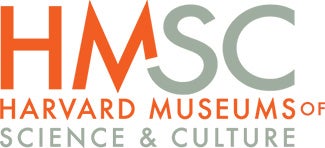 For More Information
Please email haatravels@harvard.edu or call our office at 800-422-1636 or 617-496-0806.