Earth & Sky: Astronomy in Chile
Date: -
Trip Type: By Land
Group Size: Up to 25 guests
Price: Starting at $7,990
Activity Level: Active (see description below)
On this unique itinerary, experience the country's spectacular night skies, its world-class observatories, its vineyards, its ancient cultures, and its richly diverse and legendary landscapes. Our expert study leader, David Aguilar will lead you on an adventure that begins in Santiago and Valparaiso before winding its way to the giant telescopes of high mountain peaks in the Elqui Valley region and culminating in the remote and fantastically beautiful Atacama Desert. Covering 40,000 square miles of northern Chile, the Atacama includes coastal plains, high volcanoes, geysers, hot springs, and state-of-the-art observatories including Paranal Observatory, gained through special access.
Highlights
Private visits to extraordinary observatories including Paranal and Las Campanas, which boast the largest and most advanced optical instruments on Earth that promise to revolutionize our understanding of the Universe
A premium tour of Emiliana Vineyards, the world's largest organic and biodynamic vineyard, located in Chile's famed Casablanca Valley, followed by lunch at Tanino, one of the world's top winery restaurants.
Three days exploring the vast and remote Atacama desert including the High Andes Altiplanic lagoons, sunrise at the El Tatio Geysers, and an unforgettable sundowner overlooking the Valle De Luna before a special farewell dinner under the spectacular night skies of the Atacama
Schedule by day
Oct 15: Depart on an overnight flight to Santiago, Chile
Oct 16: Arrive Santiago / Enjoy welcome reception and dinner
Oct 17: Santiago / Full day tour to Casablanca Valley wineries and Valparaiso, home of poet Pablo Neruda
Oct 18: Santiago / La Serena / Fly to La Serena for excursion to Elqui Valley including visits to Mamallucca Observatory, a pisco distillery, dinner in Vicuña, and star gazing at El Pangue Observatory
Oct 19: La Serena / Full day excursion to Las Campanas Observatory (not open to the public) followed by evening of star gazing at Collowara Observatory
Oct 20: La Serena / Antofogasta / Free time in La Serena before flying to Antofogasta for city tour and overnight
Oct 21: Antofogasta / Full day excursion to Cerro Paranal, ESO's Very Large Telescope, one of the foremost professional astronomical observatories in the world
Oct 22: Antofogasta / San Pedro de Atacama / Travel by mototrcoach through Atacama's unique landscape to San Pedro de Atacama, home for the next three nights
Oct 23: San Pedro de Atacama / Full day excursion to the High Andes via Salar de Atacama and the Altiplanic lagoons visiting Laguna Chaxa, a national preserve with three species of flamingo, the scenic villages of Toconao and Socaire, and the colorful and windswept saltpans, volcanoes, and archaeological sites at Salares de Agua Caliente and Tuyaito
Oct 24: San Pedro de Atacama / Optional visit to El Tatio Geysers for sunrise and breakfast, free time during the day, and sundowner overlooking the Valle de Luna followed by farewell dinner under the Atacama night skies
Oct 25: Depart for U.S. / Leisurely morning before flying to Santiago to connect with overnight flights to the U.S.
Oct 26: Return home
Pricing
$7,990 per person double occupancy
$1,200 single supplement
Accommodations
2 nights at Cumbres Lastarria Hotel
2 nights at Hotel Costa Real
2 nights at Hotel Terrado Suites Antofagasta

3 nights at Cumbres Hotel San Pedro de Atacama
Activity level
This is an exciting opportunity and a relatively active trip. Good health and stamina plus a sense of adventure and a flexible attitude are essential. There will be days with considerable walking and a couple of busy travel days with early departures. We will travel by modern air-conditioned motor coach on roads ranging from modern highways to unpaved and winding mountain roads in remote locations. In addition, there will be two on tour flights, enabling us to travel more quickly and comfortably to our next destination.
Daily excursions involve one to two miles of walking, often in the full sun in the dry arid climate, and walking tours can last several hours, including periodic stops. Some walking takes place in older quarters, such as in Valparaiso and San Pedro de Atacama, where streets are often cobblestoned and uneven, or on unpaved ground at the numerous natural history sites we will visit. These busy times will be offset by leisurely visits to some of Chile's wineries, outstanding meals at local restaurants, time to explore the quaint towns and villages on your own, and most importantly, ample time at the observatories. You do not have to participate in all the scheduled activities, except when traveling to the next destination.
Although Santiago is at an elevation of only 1,700 feet above sea level, the majority of the itinerary takes place at higher altitude, with much of the time spent between 7,500 to 8,500 feet. The response of the human body to altitude is individual and somewhat unpredictable, so personal health concerns must be considered. However, scientists routinely travel to all of the places we will visit with no adverse effects.
Study Leader(s)
Former Director of Public Affairs and Science Information at the Harvard-Smithsonian Center for Astrophysics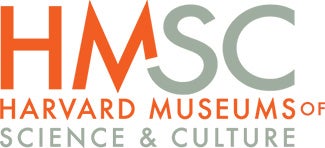 For More Information
Please email haatravels@harvard.edu or call our office at 800-422-1636 or 617-496-0806.