Baja California & the Sea of Cortez: Among the Great Whales
Date: -
Trip Type: By Sea
Group Size: Up to 62 guests
Price: Starting from $6,700 per person, double occupancy
Activity Level: Moderately Active
Co-sponsored with: Princeton Journeys and Lindblad Expeditions

Seeing California gray whales in their natural habitat is one of the great delights of this voyage. You'll spend two days in Bahía Magdalena's nursery lagoons where the whales come to birth and rear their calves. Join experienced naturalists aboard expedition landing craft to often come within arm's length of these magnificent creatures. On the other side of the peninsula, explore the desert islands of the pristine Sea of Cortez, search for whales and dolphins, bluefooted boobies, pelicans, cormorants, and magnificent frigatebirds. Snorkel among sea lions; hike amid barrel cacti and sculpted sand dunes, and kayak and paddleboard in protected coves for a personal perspective. And at the end of the day, relax at a beach barbecue and bask in the splendid solitude of Baja.
Schedule by Day*
*One night added. Now with one post-voyage hotel night at the CostaBaja Resort & Spa included!
March 10: Depart / Arrive San Jose del Cabo/ Transfer La Paz, Mexico / Embark National Geographic Sea Bird
March 11: Explore the Sea of Cortez
March 12: Los Islotes and Isla Espíritu
March 13: Gorda Banks / Los Cabos
March 14: Bahía Magdalena
March 15: Bahía Magdalena
March 16: Bahía Magdalena
March 17: Disembark the ship in San Carlos / Transfer to La Paz / Check in at the CostaBaja Resort & Spa
March 18: La Paz / San Jose del Cabo / Home
Pricing
Per person, double occupany:
Category 1: $6,700
Category 2: $7,700
Category 3: $8,700
Single occupancy:
Category 1: $10,000
Category 2: $11,500
Accommodations
7 nights aboard the National Geographic Sea Bird
1 night at the CostaBaja Resort & Spa
Study Leader(s)
Former Director of Public Affairs and Science Information at the Harvard-Smithsonian Center for Astrophysics
Mode of Travel
The National Geographic Sea Bird, is a tried and true expedition ship. With a shallow draft and small size, she can easily reach places inaccessible to larger ships as well as venture into fast-moving channels where whales come to feed, nose up to waterfalls in secluded coves, and sail into protected anchorages in small bays perfect for snorkeling and kayaking.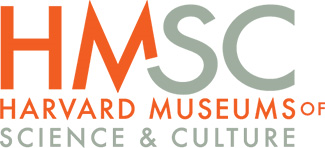 For More Information
Please email haatravels@harvard.edu or call our office at 800-422-1636 or 617-496-0806 .