Jeffrey Quilter
William and Muriel Seabury Howells Director, Peabody Museum of Archaeology and Ethnology and Senior Lecturer, Archaeology Program; Curator, Intermediate Area Archaeology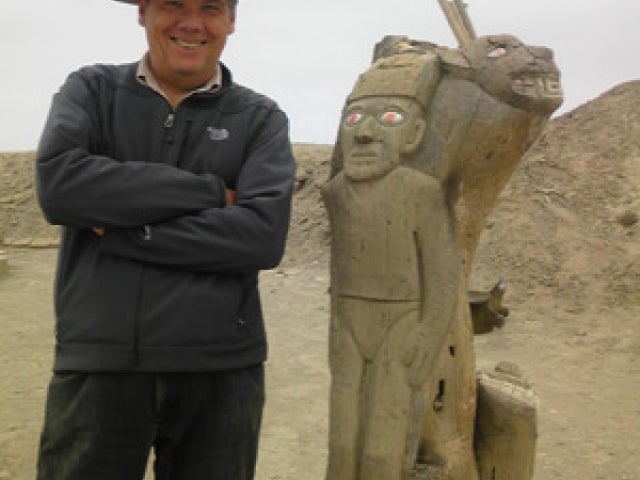 Jeffrey Quilter was born and raised in New York City. He received his B.A. (Social Sciences) from the University of Chicago, and his M.A. and Ph.D. (Anthropology) from the University of California, Santa Barbara. Trained as an Anthropological archaeologist, Quilter has devoted most of his career to the pursuit of archaeology in Latin America, especially Peru and Costa Rica. He has always maintained a strong interest in the prehistory and history of the lands of his ancestors, however -- Ireland, Wales, and England – and recently has begun a study in depth of those topics and thus is very much looking forward to his first visit to Ireland.
Quilter's professional career path has consistently fostered his interest in the archaeology of Europe, notably during his time at Harvard's research center, Dumbarton Oaks, in Washington, D.C. where he was Director of the Pre-Columbian Studies (1995—2005). In 2005 he came to the Peabody Museum, as Deputy Director for Curatorial Affairs, Curator of Intermediate Area Archaeology, and Senior Lecturer in the Department of Anthropology. In 2012 he was appointed Howells Director of the Peabody Museum.
At Harvard he discovered the Peabody Museum's role in early archaeology and Anthropology in Ireland, notably the work of Dr. Hugh O'Neill Hencken, a key figure in the establishment of professional archaeology in Ireland, who led numerous expeditions to his homeland while serving (1945—1972) as Curator of European archaeology at the Peabody Museum. Part of Quilter's time in Ireland will be spent tracing the life and legacy of Hencken and other Harvard researchers in the Emerald Isle.