Harvard Alumni Association Travels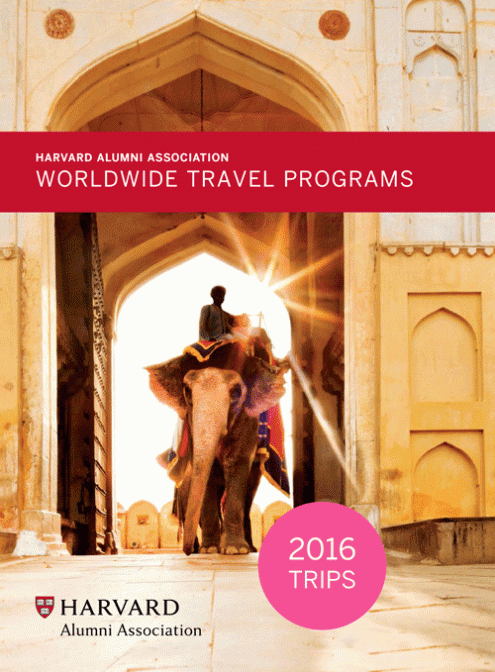 Over 70 trips to all seven continents!
Explore the World
HAA offers over 50 programs a year to all seven continents. Accompanied by Harvard academics and fellow alumni, trips range from week-long concentrated stays to extended journeys (two weeks or longer). Whether by land, rail, or cruise, these travel programs can sustain your enthusiasm for learning and establish new friends among your peers.
-

Study Leader(s): Diana Eck

Infused with the influences of past rulers and European settlers, rich in diverse flora and fauna, and endowed with incredibly beautiful landscapes, the Ganges represents the heart and soul of Indian civilization.

-

Study Leader(s): Thomas Forrest Kelly

Based on the upcoming Harvard X course and led by Professor Thomas Kelly himself, visit the places where five of the world's most influential pieces of music first made their premieres.