Harvard Alumni Association Travels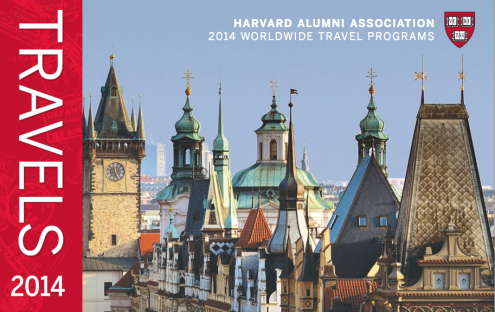 Programs can be found by date of departure, location of the trip, or type of trip.
Explore the World
HAA offers over 50 programs a year to all seven continents. Accompanied by Harvard academics and fellow alumni, trips range from week-long concentrated stays to extended journeys (two weeks or longer). Whether by land, rail, or cruise, these travel programs can sustain your enthusiasm for learning and establish new friends among your peers.
-

Study Leader(s): Catherine McKenna

Castle ruins, meandering medieval streets, and a magnificent Celtic heritage bring the beauty of Wales to life against a backdrop of rolling green hills and dramatic sea cliffs.

-

Study Leader(s): Nina Tumarkin

Set out on a modern-day caravan over the old Silk Road from its origins in the middle of China through the mountains and deserts of Kyrgyzstan, Uzbekistan and Turkmenistan, and on through vibrant Turkey, following the path of merchants who brought with them exotic goods, sweeping belief systems, and new forms of architecture, agriculture, music and art.

-

Study Leader(s): James McCarthy

Journey from Iceland, a land of unparalleled geological riches, to the beautiful, rugged West Coast of Greenland, the world's largest island, and the rarely visited Arctic Circle.