The Yale Bowl
13 Reasons to be at Yale for the 130th Harvard-Yale Game
November 7, 2013
For Harvard alumni, Harvard Stadium is a familiar site anchoring the Allston campus. Built in 1903 as a Twenty-fifth Reunion gift from the Class of 1879, Harvard Stadium was the first massive reinforced concrete structure in the world and is the oldest collegiate sports facility in the United States. Seating 30,323 fans, Harvard Stadium is a National Historic Landmark that has hosted events including U.S. Olympic track-and-field trials, Olympic soccer, and NFL football.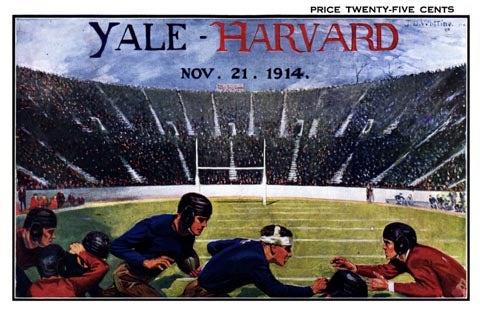 The Yale Bowl, located 1.5 miles from Yale's main campus in New Haven, holds it own place in history. Designed by Yale alumnus Charles A. Ferry, Class of 1871, the Bowl was the first stadium boasting seats that completely surrounded the field when it opened for the 35th Harvard-Yale game in November 1914 (Harvard won, 15–5). The Yale Bowl was declared a National Historic Landmark in 1987.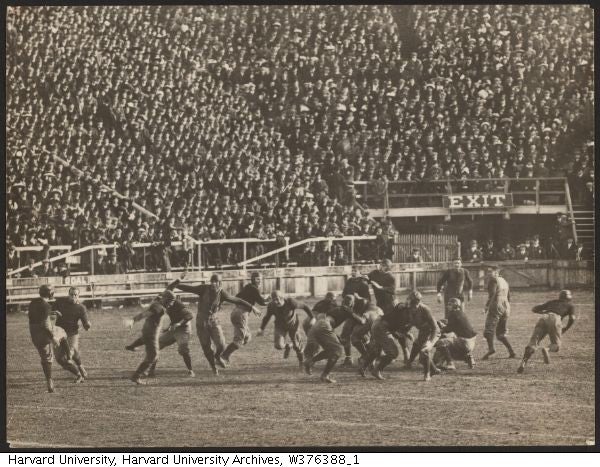 Covering 12.5 acres, the Bowl is 930 feet long and 750 feet wide. Its capacity of 61,446 is more than double Harvard Stadium's 30,323, so while both sell out, a seat at The Game is easier to come by in New Haven than at Harvard.