Welcome to Your City 2013
July 8, 2013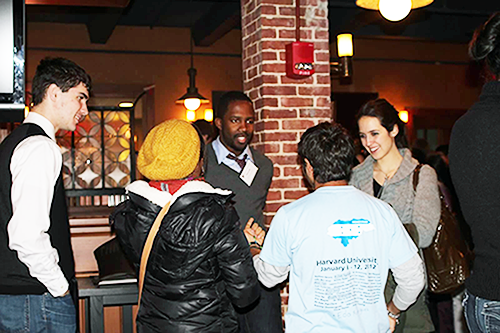 Welcome to Your City 2013: Coming to a location near you this September/October.
Welcome to Your City is an event series organized by the College Alumni Programs office of the Harvard Alumni Association in partnership with regional Harvard Clubs and young alumni volunteers. These events, offered in locations around the world, provide an informal opportunity for young College alumni to meet and connect with one another while welcoming the youngest class of alumni (2013) to their new cities. There are already nearly twenty confirmed locations, with more to come.
If you have questions or would like to help plan an event in your city, please contact College Alumni Programs, 617-496-7001.