Edward Rasmuson '62 and Cathryn Rasmuson
I Choose Harvard...
August 15, 2012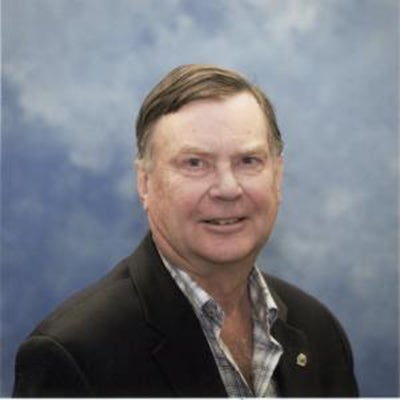 To say that Edward Rasmuson '62 stood out when he arrived at Harvard College in 1958 is an understatement. The undergraduate was a licensed pilot, had several years of banking experience, and was one of the only Alaskans who had ever attended.
"I was an oddity," he remembers. "The state was still a territory, and my classmates thought I slept with my feet in an ice box. Nobody had met anybody from Alaska."
But he knew he was in the right place: "Since I was a young boy, my father [Elmer Rasmuson '30, MBA '32, AM '35] had said, 'I think you ought to go to Harvard, and I'll pay your way. So Harvard was in my blood.'"
Rasmuson returned to Alaska shortly after graduating and enjoyed a successful career in banking, eventually presiding over the National Bank of Alaska, which his father and grandfather had led before him. Now retired from the bank, he is chairman of the Rasmuson Foundation, begun by his Swedish-immigrant grandmother in 1955 and one of the largest philanthropies in the Northwest today.
In honor of his 50th Reunion this year, Rasmuson and his wife, Cathryn, have established the Edward Rasmuson Cornerstone Scholarship Fund for Alaska to provide full financial support to current and future undergraduates from the beautiful and rugged state. This builds on his long tradition of giving to Harvard and reflects his long-standing appreciation for higher education.
"I was fortunate to graduate without any debt, and I know how difficult it is to begin paying off loans when you're starting out in life," says Rasmuson, who lives in Anchorage and has three children, including Natasha '92.
"I hope this will encourage more Alaskans to apply to Harvard.... I'm partial to Alaska, you might say."
At Harvard, Rasmuson lived in Winthrop House, enjoyed the camaraderie of the Hasty Pudding Theatricals and Sigma Alpha Epsilon fraternity (he's still close with several SAE classmates), skied up north when possible, and attended Memorial Church. During his first two years, he flew regularly to New York to visit his mother, who was being treated for cancer and died his sophomore year. He credits Harvard for helping him gain maturity and self-confidence.
Rasmuson had planned to concentrate in economics to prepare for a career in banking. But with his hands-on experience in the family business, he found his economics classes a bit too theoretical for his taste. "So I called my dad, and he said, 'Son, this is your chance to do whatever you want to do.' So I went into history and literature and never looked back.'"
The Cornerstone Scholarship traces back to the elder Rasmuson's commitment to both Harvard and charitable giving. "My dad did me a great favor in providing this excellent education, and I wanted to pay him back," Rasmuson notes. "He said, 'Nah. The only way you can pay me back is by doing for somebody else what I did for you.'"
"When you're in a position to help out," Rasmuson adds, "you do so."