House Snapshots
May 15, 2012
What makes living in the Houses an experience like no other? They are at the heart of student life at Harvard—a place for intellectual conversations, multigenerational celebrations, traditional ceremonies, and social connections that flourish in informal spaces. Sometimes it's just about having fun. Students describe some of their favorite events as residents and why they love being part of these unique communities at Harvard.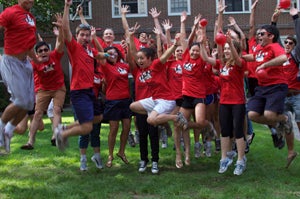 Quincy House
"Field Day brings the entire Quincy House community together at the very beginning of the school year and forges the bonds that make everyone part of a giant family." Read more...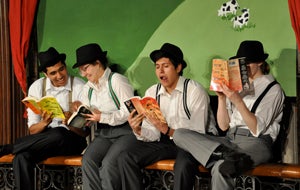 Kirkland House
"Friendships are formed over the late hours of team planning, dance rehearsals, and hundred of emails sent back and forth." Read more...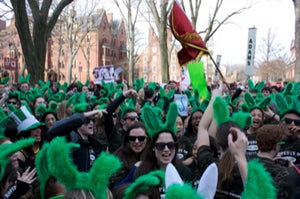 Leverett House
"There is nothing like rushing the yard with 200 fellow rabbit-eared Leverites and knowing that we have successfully inducted the new Leverites in style." Read more...
Pforzheimer House
"All of the residents of all of the halls meet together in the center of the House, the dining hall, to transform into a true community." Read more...