Harvard Club of Chile Welcomes Harvard Students
July 30, 2013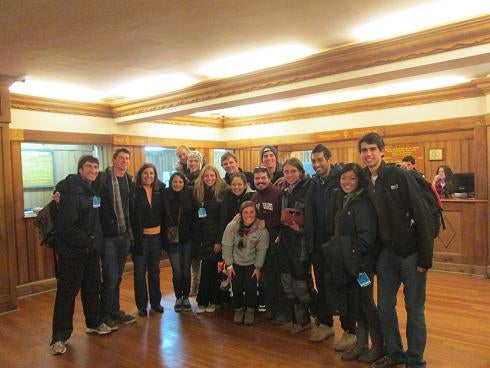 The Harvard Club of Chile and Centro de Ski Portillo welcomed a group of Harvard College students to Chile this July with a ski trip to Portillo.
Fifteen undergraduate students are in Chile this "summer" to study and work in Santiago. As a chance to see more of the country and meet the alumni community there, the local Club sponsored the outing to Portillo, which is two hours from Santiago, for the day. Ellen Guidera MBA '86, who is a Board Member of the Club and also serves as a Director of the Portillo Ski Resort, hosted the students for a day of fabulous skiing and gorgeous scenary.
The HAA thanks the Harvard Club of Chile for welcoming the Harvard students to their country!