The Harvard Network Grows: Global Networking Night Expands
Clubs and cities continue to join the worldwide event.
June 4, 2013
As the Harvard Alumni Association (HAA) approaches the 10th Global Networking Night (GNN) on June 25, the program continues to add new locations as well as participating alumni.
At the most recent GNN in January, more than 5,300 attendees gathered in 58 cities around the world. Harvard Clubs and Shared Interest Groups and members of the HAA's extensive worldwide community of volunteers organized free GNN events, providing alumni with opportunities to meet and mingle at local venues.
For some of these alumni hosts, it was their first time spearheading a Global Networking Night. The Harvard Clubs of Charlotte, Hong Kong, Nevada, and Russia each organized an inaugural GNN in January, as did alumni in the cities of Dar es Salaam, Tanzania, and Casablanca, Morocco.
GNN comes to Charlotte
Having experienced GNN in New York, first-time host Jason Rosenfeld AB '12 wanted to bring the event to his hometown of Charlotte, North Carolina. "I knew what a great event it was," he says, "but the Harvard Club of Charlotte had been quiet, and it didn't seem like much was being planned for it." Rosenfeld seized the opportunity to "kick off a new era for the Club" by volunteering to steer the planning efforts for GNN—and ultimately leading the Club as president.
"We were able to get a great turnout and help build a foundation," he says of the January reception. "I think it was a critical starting point for us in transforming the Harvard Club of Charlotte; it was an opportunity not to be missed."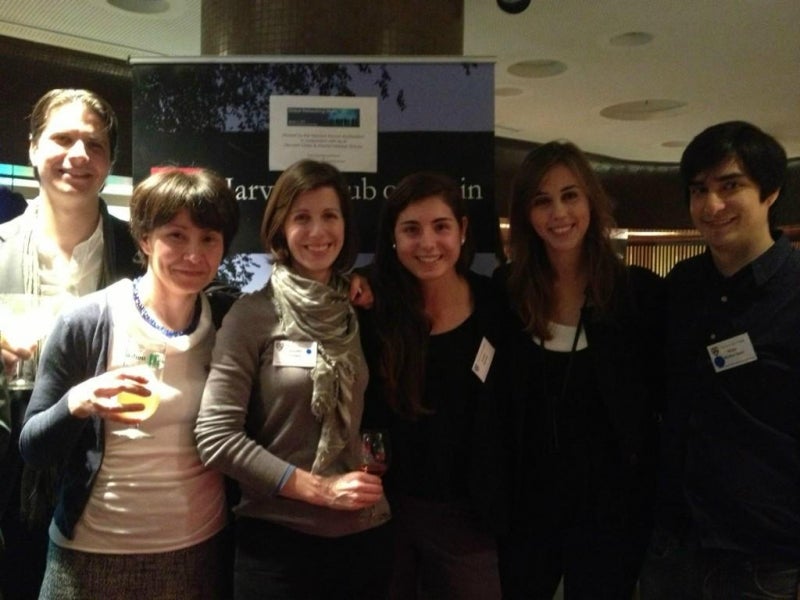 One night in Dar es Salaam
Thousands of miles from Charlotte but sharing his fellow alumnus's vision, Nigerian physician Ibraheem Abioye MPH '12, SD '17 organized an inaugural GNN in Dar es Salaam. Having recently arrived in the city, he says he "felt a need to connect with other Harvard alums. There was no formal or informal forum for this. And there was no similar forum in the entire of East Africa." After pointing this out in a tweet to @HarvardAlumni, the Harvard alumni Twitter account, Abioye was encouraged by the HAA to organize a GNN—a challenge he accepted.
Initially nervous, Aboiye notes he was "excited when the commitments to attend started pouring in." More than 20 alumni eventually gathered, joined by three faculty members from the Harvard School of Public Health—Wafaie Fawzi, Donna Spiegelman, and Marc Mitchell—who were traveling in Dar es Salaam.
Buoyed by the success of his premiere event, Aboiye says he intends to "continue to be part of GNN in future. We have started discussions about building the alumni group here into a formal club, as part of the larger Harvard network."
Second time's a charm in France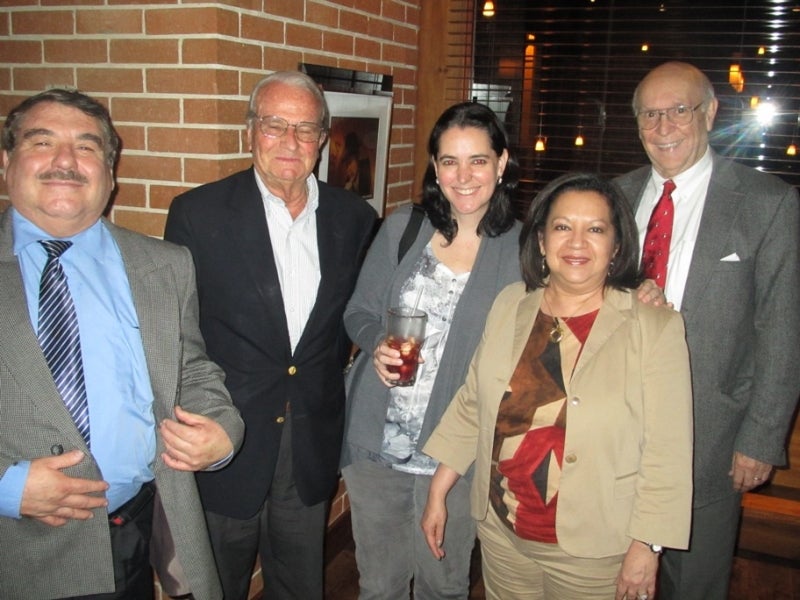 The Harvard Club of France had participated in GNN once before, but Club President Claire Mays AB '81 says they gave themselves "a little bit too much work" the first time around. This year, they realized that, with the support of the HAA, GNN was "a wonderful package event that would require very little effort for a huge return."
"On the night of the January event, we were delighted to see dozens of people turning out," Mays says. "GNN really works—alumni who were in Paris just for the day knew where to find us and connect with Harvard people in Paris. We felt great about this impactful event."
With the next GNN just around the corner , three clubs are about to get their first taste of hosting duties. The Harvard Clubs of Mexico, Ottawa, and New Bedford/Fall River (Massachusetts) will join the GNN family on June 25.