Get Involved Harvard
December 20, 2010
Karen Xiao '14
CS50 Project:
Get Involved Harvard
Project partner:
Kai Fei '14
Describe your CS50 project
Our website, Get Involved Harvard, is targeted towards incoming freshmen and allows students to easily browse and search for student organizations on campus.
Why?
It's easy for freshmen to get overwhelmed by the many student organizations that Harvard has to offer. The activities fair is very hectic and the current list of organizations on Harvard's website is difficult to navigate. We wanted to make it easier for students to find the clubs they are interested in.
How does it work?
Our website gives students the ability to search for organizations and narrow them down by category and size. Students can also log in with Facebook and create a favorites list that they can come back to later.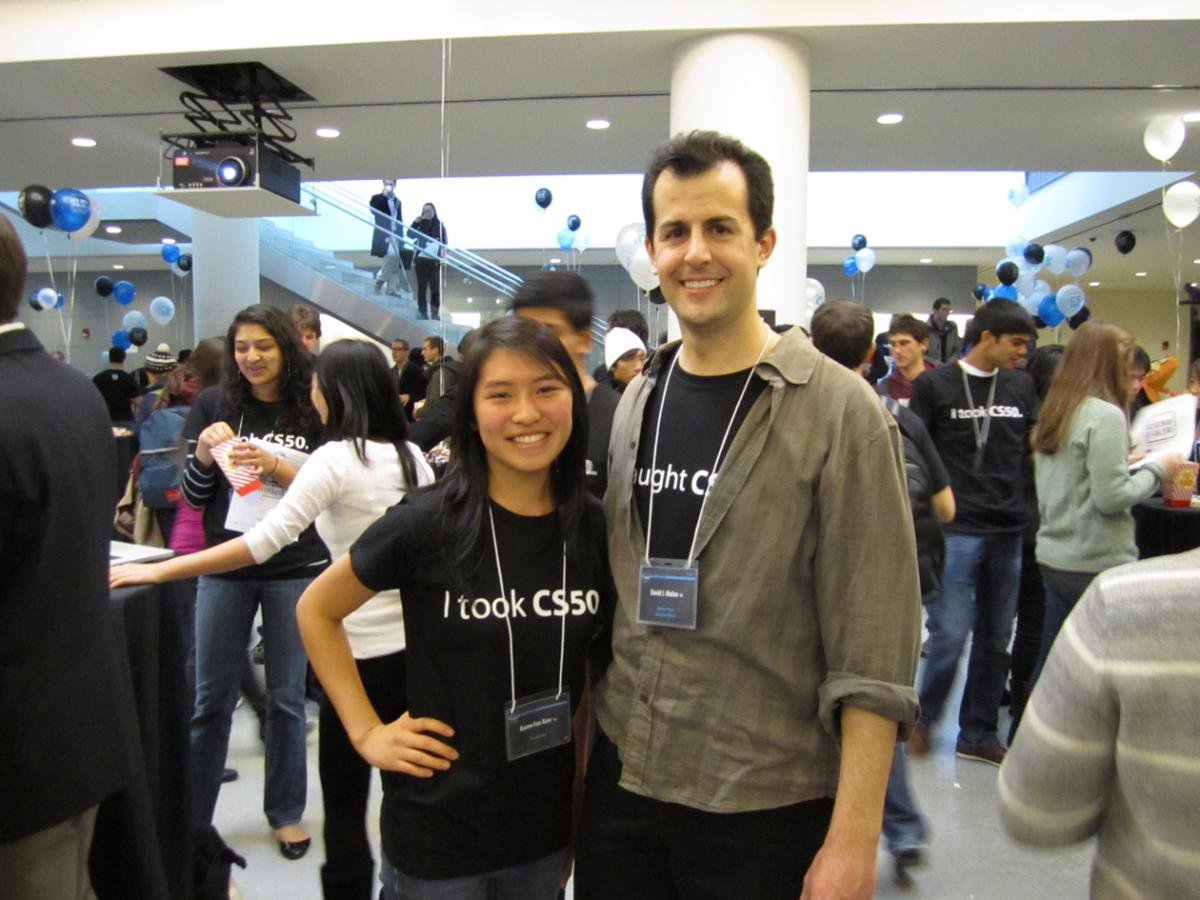 Why CS50?
I sat in on the first CS50 lecture totally on a whim. I hadn't really had any significant programming experience, but after Professor Malan gave the first lecture, I knew that I had to take this class.
What did you like about the class?
I like that Professor Malan makes the class very applicable. It prepares us to tackle real world problems and shows us that computer science isn't just about people sitting at computers typing away. I know that I will use the skills I've learned in this class in the future, and I'm no longer intimidated by technology and seemingly complicated lines of code.
What's next for you?
Because I've enjoyed CS50 so much, I'm considering getting a secondary in computer science or doing something that's related to science and technology.
Read more about Karen's and Kai's project or learn more about CS50 and what other students wrote about their projects: DebateHarvard and Harvard Meal Mate.
Photos (above left): Karen Xiao '14 and Kai Fei '14; (right): Karen Xiao '14 and David Malan '99, PhD '07