Digital Harvard in Austin
March 5, 2012
*Registration has closed. The event has sold out. Walk-Ins may be accepted at the door if space allows.*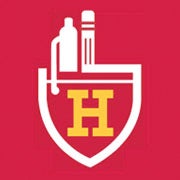 This spring, innovators across the Harvard University community will gather for a special event as part of the annual South by Southwest (SXSW) Interactive Festival in Austin, Texas. The SXSW festival brings together the brightest minds in cutting-edge digital technology. This year, for the first time, Harvard faculty, students, and alumni will have the opportunity to gather at a University networking reception. "Digital Harvard in Austin's" main program features Jeffrey Schnapp and Kara Oehler giving a talk on Knight News Challenge award–winning Zeega, an open-source HTML5 platform for creating interactive documentaries. An interactive fair at the event will include metaLAB (at) Harvard, the Berkman Center for Internet and Society, the Harvard Business School Startup Tribe, and Harvard College student projects. A metaLAB social game will fuel in-person networking at the event.
Harvard's Chief Digital Officer Perry Hewitt notes, "We're pleased to host this event to highlight a few of the many innovative initiatives at the University. Equally important, we're excited to convene Harvard alumni and friends who are leading digital innovation in academia, government, and industry from lean startup to global enterprise." Over 250 alumni and friends have already signed on for this groundbreaking event.
The gathering in Austin comes on the heels of an important year for innovation at the University. In November, the new Harvard Innovation Lab (i-lab) opened in Allston to foster team-based innovation and deepen ties among students, faculty, and the Boston business community. The University also announced a $40 million gift to launch the Harvard Initiative for Learning and Teaching, which held its inaugural conference in February 2012.