B is for Behind Enemy Lines
The Game: Harvard-Yale A to Z
October 15, 2012
Divided loyalties run deep among families, couples, and even individuals who boast degrees from both Harvard and Yale.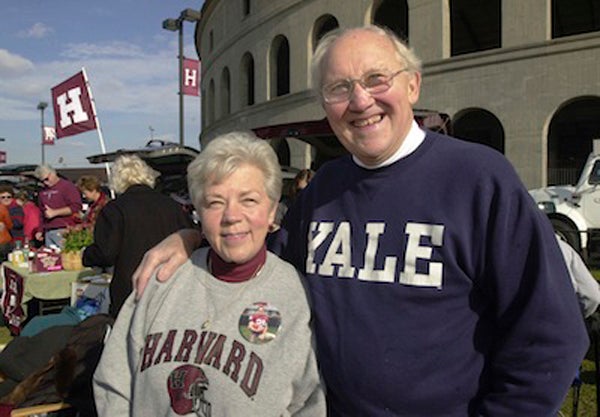 The Game is a revered tradition for both Harvard and Yale fans, who come together to cheer on their respective alma maters each fall. It's an old and storied rivalry and one that is often deeply felt - sometimes especially when allegiances are tangled.
Dual degree holders from Harvard and Yale may find themselves wondering for whom they should cheer, with the intstitution that conferred one's undergraduate degree often winning out.
Similarly, husbands and wives, parents and children, and brothers and sisters find themselves on opposite sides come The Game, cheering for their school against that of a family member.
And, every once in a while, a Yale Fan chooses Harvard.