Clubs & Shared Interest Groups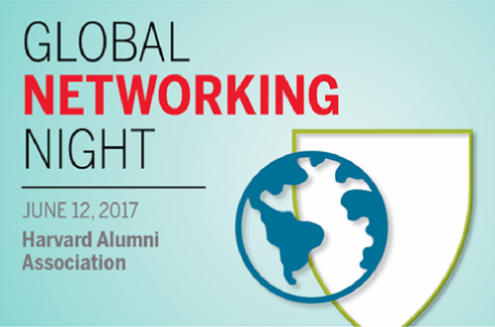 The Harvard Alumni Association invites you to join fellow local alumni for Global Networking Night on Monday, June 12, 2017. Global Networking Night is a great opportunity to explore and expand your Harvard Network; the last event drew more than 5,500 alumni in 90 cities!
Connect to the richly developed network of Harvard alumni by joining one of the 195+ Harvard Clubs in more than 70 countries throughout the world. Or, join a Shared Interest Group (SIG) and connect with Harvard alumni around a particular student activity, identity group, specific profession or cultural pursuit.
Atlanta

,

GA

...and Pool Party! Read More

Portland

,

OR

, United States

We have a special opportunity to tour the "Quest for Beauty: The Architecture, Landscapes, and Collections of John Yeon" Exhibit with its curator, Randy Gragg - 2006 Loeb Fellow at the Harvard Graduate School of Design. Read More

Please Join Us for Our Inaugural Tech Exec Series Event! Read More