Clubs & Shared Interest Groups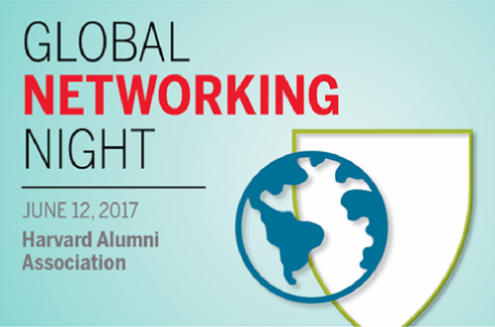 The Harvard Alumni Association invites you to join fellow local alumni for Global Networking Night on Monday, June 12, 2017. Global Networking Night is a great opportunity to explore and expand your Harvard Network; the last event drew more than 5,500 alumni in 90 cities!
Connect to the richly developed network of Harvard alumni by joining one of the 195+ Harvard Clubs in more than 70 countries throughout the world. Or, join a Shared Interest Group (SIG) and connect with Harvard alumni around a particular student activity, identity group, specific profession or cultural pursuit.
-

Cambridge

,

MA

, United States

HAA Shared Interest Groups (SIGs) connect thousands of alumni with common interests. Many SIGs hold reunion events during Commencement week.

St. Paul

,

MN

, United States

Join us on Thursday, June 22, for a celebration of the Harvard alumni community.

Saint Paul

,

MN

President and Lincoln Professor of History Drew Gilpin Faust and other distinguished faculty lead an event-packed evening at the Minnesota History Center. Reduced prices for Club members, students, and recent grads. Space is limited; reserve soon!