A Saturday of Symposia
This is a Past Event
Date:
Time: 8:30 am - 2:30 pm
Location:
The Harvard Club of Boston at 374 Commonwealth Avenue

,

Boston

,

MA

02215, United States
Attendance Policy: Open to alumni | Registration required
Accessibility: Wheelchair-accessible event | Wheelchair-accessible parking | Wheelchair-accessible restrooms
First held in 1980, the Saturday of Symposia features outstanding faculty members from the University in fields ranging from social and natural sciences to the humanities. The program is a longstanding tradition of the Harvard Club of Boston and the Harvard Alumni Association.
8:30 am Registration and Coffee, Tea and Muffins
SESSION ONE: 9:15 am to 10:30 am: Choose one of the following two lectures:
Joseph Connors, Professor of History of Art and Architecture, Harvard, FAS Department of History of Art and Architecture. Presentation Title: St. Peter's in Rome from Constantine to Bernini. The lecture focuses on the century and a half of construction during which the 1300-year-old basilica of Constantine was rebuilt according to the genial but conflicting ideas of Leonardo, Bramante, Sangallo, Michelangelo, Maderno and Bernini.
Meg Elizabeth Rithmire, Assistant Professor of Business Administration, Harvard Business School. Presentation Title: Land, Urbanization and the Future of Chinese Capitalism. Urbanization in China during the past 30 years is both a construction project and a process of human migration of historically unparalleled scale, yet proceeding without private property rights over land and despite restricted citizenship for rural-to-urban migrants. Prof. Rithmire will make sense of the contradictions of the Chinese urban project and the possible futures of Chinese capitalism.
Session Two: 10:45 am to 12 noon: Choose one of the following two lectures:
John Huth, Donner Professor of Science, Harvard, FAS Department of Physics. Presentation Title: The Lost Art of Finding Our Way. Long before GPS, Google Earth and global transit, humans traveled vast distances using only environmental clues and simple instruments. John Huth asks what is lost when modern technology substitutes for our innate capacity to find our way.


George M. Whitesides, Woodford L. and Ann A. Flowers University Professor. Presentation Title: Diagnostics for the Developing World.Diagnosis is the foundation of medical treatment. How can one provide diagnosis in the developing world, where there may be almost no resources, money, personnel or facilities? This talk will outline technical, financial and political approaches to this important but difficult problem.
12 noon to 2:30 pm: Keynote Speaker Luncheon:
Diane Paulus, Artistic Director; Professor of the Practice of Theatre, American Repertory Theatre; Faculty of Arts and Sciences. Presentation Title: Expanding the boundaries of theater in the 21st Century: Exploring A.R.T. Productions from The Donkey Show to Pippin and beyond. Diane Paulus, Artistic Director of the American Repertory Theater at Harvard University, discusses her early life, love of the stage, and vision for theater in the 21st century.
Price per person: $54 (inclusive) for Symposia and Luncheon. A portion of the proceeds will benefit the Harvard Club of Boston Scholarship Foundation.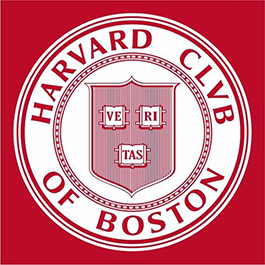 Closest Events to Boston
Cambridge

,

MA

, United States

Cambridge

,

MA

, United States