Public Interested? Conference
Help guide undergraduates who are considering public interest careers
This is a Past Event
Date:
Time: 9:30 AM–7:30 PM
Location:
Harvard University Science Center1 Oxford Street

,

Cambridge

,

MA

02138, United States
Attendance Policy: Open to students | Open to alumni | Registration required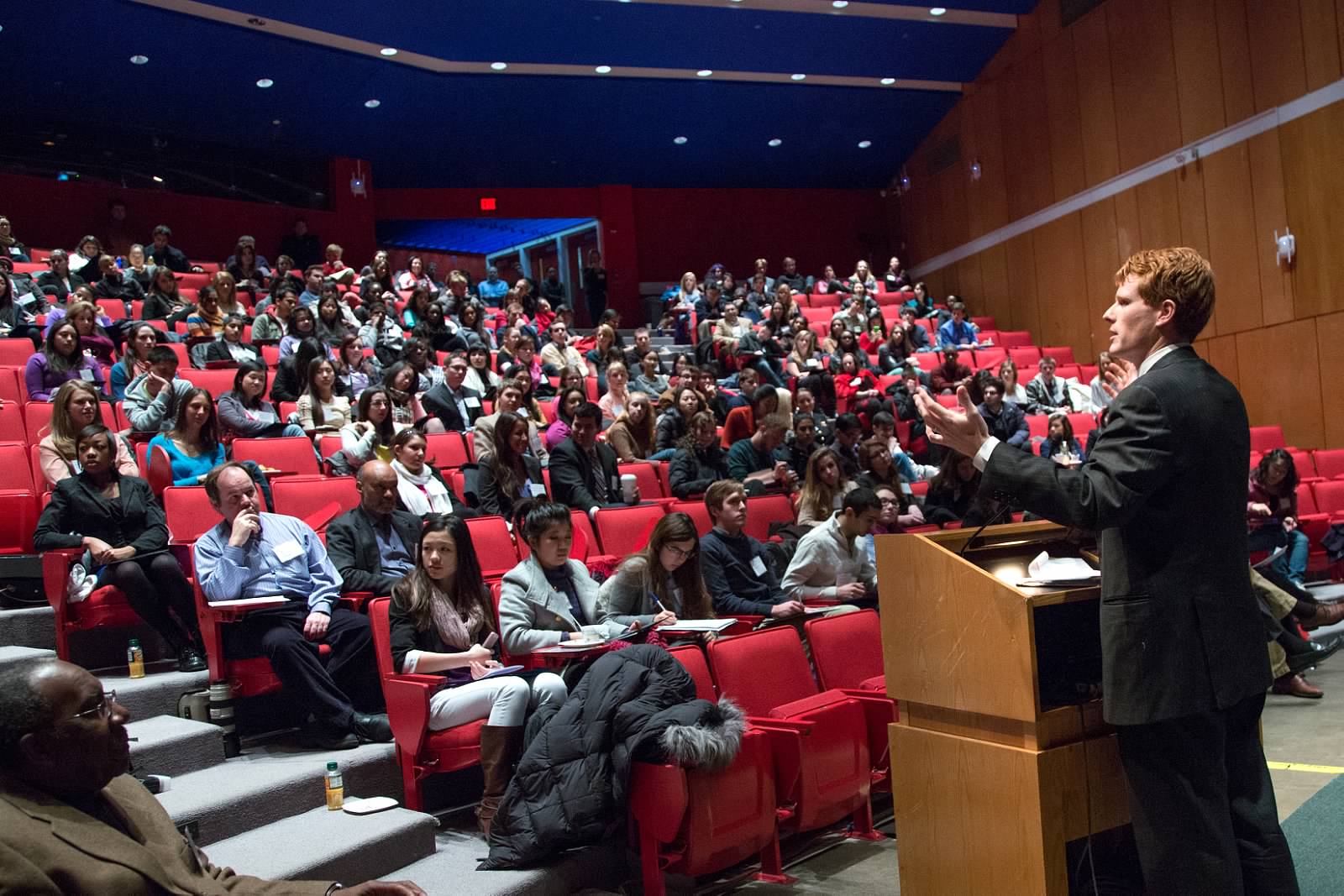 The public service organizations and offices on campus (CPIC, IOP, the Office of Sustainability, and PBHA with HAA, OCS and the UC) are joining efforts to offer an amazing opportunity for students and alumni during the final Saturday of Wintersession! Public Interested? will help students explore whether a public interest career is for them and will connect them to alumni experts.
This year, we are looking to connect 250 Harvard College Students with 75 Alumni in Public Interest Careers. If you have expertise in one of the public interest fields below, we would be thrilled to have you join us for this year's conference, by registering through the button at the top of the page.
This is a great way to share your day-to-day responsibilities, undergraduate and professional school guidance, career advice, and potential internship or job opportunities with students. It is also an excellent way to meet other alumni in your field and others contributing to public service work. To read about last year's conference, including highlights from the sessions and profiles of some the alumni participants and student attendees, please see this Harvard Gazette article.
Public Interested Career Tracks
Human Rights & Public Interest Law

Public & Global Health

Education & Youth Work

Social Entrepreneurship & Nonprofit Consulting

Community Advocacy & Organizing

Government, Public Policy, & Military Service

International Development

Philanthropy

Socially Responsible Investing

Green Careers
Schedule
9:30–10:00 AM: Arrival & Light Breakfast
10:00–11:00 AM: Welcome, Introductions & Keynote Address
11:00 AM–12:30 PM: Close Encounters with Public Interest Job
12:30–1:00 PM: Lunch for Freshmen & Sophomores
12:30–2:00 PM: Boot Camp with Lunch for Juniors & Seniors
1:00–2:00 PM: Panel—Recent Alumni in Public Interest Jobs
2:00–3:45 PM: Students, Alumni, & Recruiters Reception
4:00–5:30 PM: Big Public Service Ideas
5:30–7:30 PM: Thank You Reception for Alumni and Professionals
Featuring Cheryl Dorsey as Keynote Speaker
Cheryl Dorsey '85, MD '92, MPP '92 is president of Echoing Green, a pioneer in the social entrepreneurship movement. This global social venture fund has awarded over $33 million in start-up capital to nearly 600 next generation social entrepreneurs worldwide since 1987. Dorsey is widely known for her passion for social change and is regarded as one of America's top leaders.
Closest Events to Cambridge
-

Cambridge

,

MA

, United States

-

Cambridge

,

MA

, United States
Charlotte

,

NC

Washington

,

DC

, United States