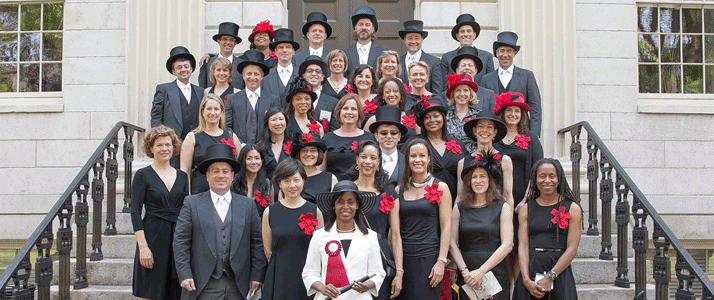 Attend Harvard's 364th Commencement Next Year
Thursday, May 28, 2015
Annual Meeting of the Harvard Alumni Association
Watch all the pomp and circumstance of Harvard's 363rd Commencement by visiting Harvard's Commencement YouTube playlist.
Graduates and alumni had a lot to say during Commencement! Enjoy the 2014 Commencement Storify and share your Commencement memories by using hashtag #Harvard14 on Instagram, Twitter, or Facebook.
All Harvard alumni and members of the Harvard community are invited to attend Harvard's 364th Commencement next year on Thursday, May 28, 2015.

Jun 16, 2014

Class of 1994: Our Class. Our Harvard. Read More

Jun 16, 2014

Class of 2009: Our Class. Our Harvard. Read More

Jun 16, 2014

Class of 1989: Our Class. Our Harvard. Read More